4 min read
What is Over-The-Top (OTT)? OTT Advertising Explained
Discover what you need to know about OTT advertising, platforms, services, and opportunities with Strategus.
Defining OTT
OTT is the shortened form of "over-the-top," and it's used to describe film and TV content accessed through an internet connection.
Instead of relying on traditional cable and satellite, streaming services deliver entertainment options over the top of another platform.
Once a dedicated OTT platform is connected to the internet, it opens access to various streaming services and apps.
For this reason, OTT streaming isn't restricted to just TV devices. It includes mobile devices, tablets, gaming consoles, desktops, and smart TVs.
Why is OTT important?
This past year video streaming services surpassed broadcast and cable TV viewership for the first time, which is why OTT content presents valuable marketing opportunities.
Most businesses are digging into the OTT space, as it offers a ton of data about target audiences and situates nicely in an increasingly digital-only world.
Plus, OTT lets you target the same consumer wherever they watch, even as they move between video-on-demand services.
With more viewers streaming video content, advertisers can measure performance and optimize ad delivery based on the time of day and how viewers behave to enhance ROI.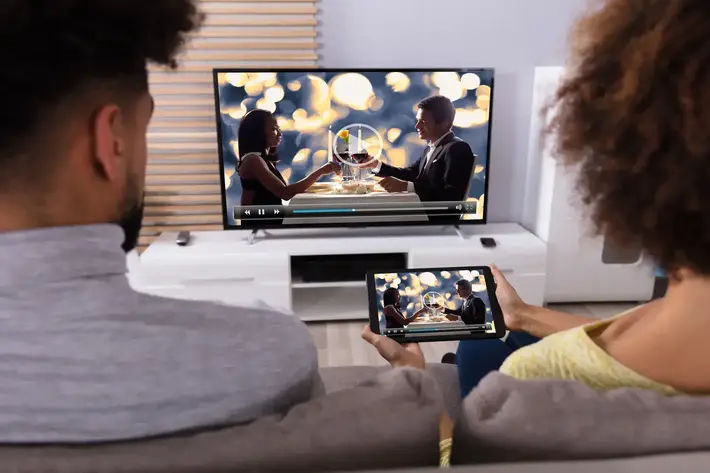 What is OTT Advertising?
Many OTT services run advertisements with ad-supported tiers that offer lower fees. OTT marketing delivers traditional media advertising to streaming audiences.
It works like any direct response campaign for DTC brands but adds cross-device delivery and measurement, which means that OTT platforms can track viewers and serve additional ads until conversion.
The Benefits of OTT Advertising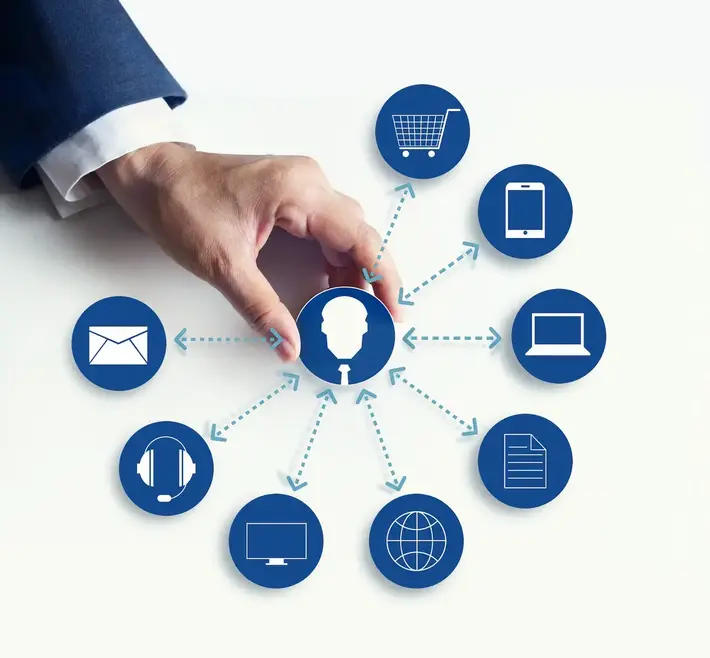 When purchasing traditional TV ads, you are buying based on anticipated audience numbers, and the ad runs whether or not anyone is watching.
Marketers can only estimate campaign results and measure ad impact on linear TV.
As OTT audiences grow, the advertising industry must go digital to meet viewers.
By the way, these platforms have users who request specific video content, making it more likely that an ad is viewed to completion.
If you add in the hyper-targeting capabilities of OTT, advertisers enjoy the power to ensure that only relevant audiences are messaged to show them personalized ads.
Reaching a Niche Audience
OTT advertising can merge audience identifiers with household data, providing pinpoint accuracy based on consumer intent:
Significant life event indicators — recent move, graduation, or having a baby

In-market indicators — house renovation or auto shopping

Activities, interests, and opinions — outdoor enthusiasts, gardening, and preferred TV shows
Leveraging data and internet access advances audience reach, making your ad dollars go further.
Brand Engagement
In addition, OTT ads will optimize your marketing frequency through a full-funnel approach.
Integrating a retargeting strategy assures layered messaging for each step of the funnel:
Start on the TV screen with an OTT service

Identify the most engaged viewers, like those who visit your website

Serve sequential ads on another internet-connected device
OTT offers dynamic advertising — where ads adapt depending on audience engagement.
Having a nimble and flexible campaign for the digital space allows advertisers to pivot quickly according to attribution measurement.
Granular Measurement
OTT measurements track and synthesize the performance of your video ad campaigns to include client-specific metrics that measure success on your terms.
Since OTT platforms create personalized viewing experiences, they also create in-depth data profiles unique to your target audience.
Discover their previous watching habits, online accounts, and IP addresses instead of relying solely on set demographics and geographic locations.
Unlike traditional media, OTT can connect who saw your ad and its impact on:
Brand reach and lift

Online visits and purchases

Offline conversions
In the long run, your online video and display ads need to make a meaningful impression. And measuring specific attributes determines effective performance and budget allocation.
OTT Advertising Made Simple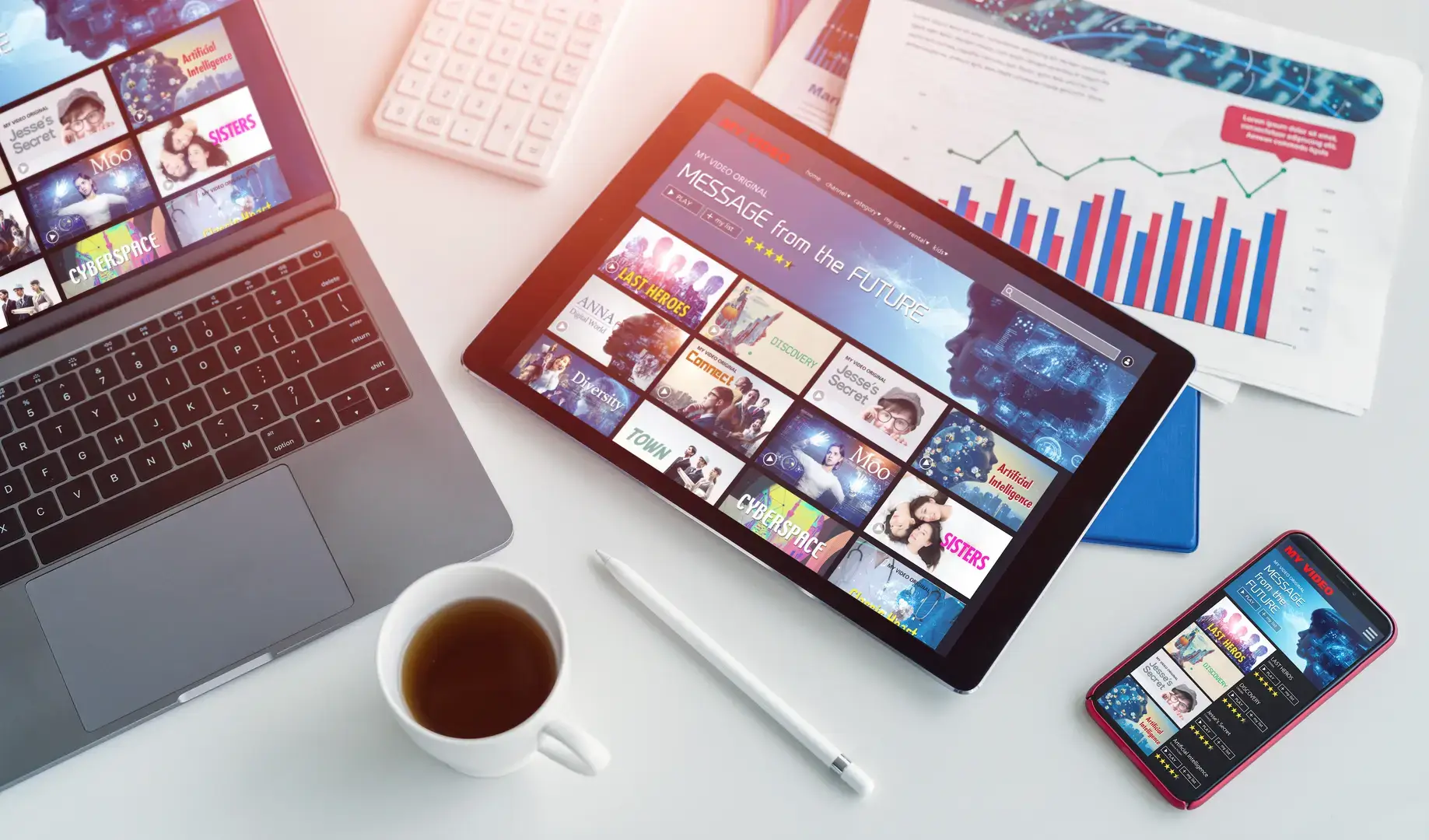 Since most TV audiences stream across several devices, taking advantage of OTT advertising helps you reach viewers, and access OTT services with premium inventory in brand-safe environments.
Partnering with Strategus guarantees an experienced OTT campaign manager and the latest audience targeting and measurement innovations.
Contact us for a managed service that places clients at the forefront of programmatic advertising.

Posted by Andy Dixon