8 min read
HVOD: Hybrid Video on Demand Explained for Advertisers
Things have changed since the early days of streaming. It used to be that a subscription to Netflix was more than enough to supplement your basic cable package. Commercial-free streaming was the norm — giving viewers access to premium content without ads for a low monthly fee.
But as the industry grew, subscription video on demand (SVOD) became costly. Big players like Disney+ had wracked up billions of dollars in losses from charging bargain-counter prices for high-quality content. Profitability became a more important metric than subscription growth, so these platforms jacked up the price of ad-free streaming and cut back their investment in original content.
Multiple services competing for eyeballs also saturated the market. Many consumers had already stretched their home entertainment dollars thin, which led to subscription fatigue. As viewers started looking for ways to cut costs, streaming platforms faced stagnating growth and increased churn.
Ad-supported streaming began to grow as an affordable alternative. Major providers launched hybrid video-on-demand (HVOD) models as a way to retain customers — which combined subscription-based and ad-based revenue.
Today, HVOD has emerged as the very middle ground the industry was overlooking. And if the 1 million+ users now signed up for Netflix's ad-supported tier are any indication of what's to come, HVOD may well be the future of streaming.
Keep reading to find out about the trends driving HVOD growth and what this means for advertisers.
Table of Contents
What Is HVOD?
HVOD, or hybrid video on demand, describes streaming services that blend monetization models, often by offering ad-supported subscription tiers at a lower monthly rate. Netflix, Disney+, and Hulu all fall into the HVOD category because they generate revenue through a mix of commercials and subscription plans.
Another example of HVOD is the combination of free ad-supported content (think YouTube), one-time purchases (like the premium movies rented or bought on YouTube), and linear TV (YouTubeTV). In this case, it's made up of a mix of TVOD, AVOD, and vMVPD — which we define below.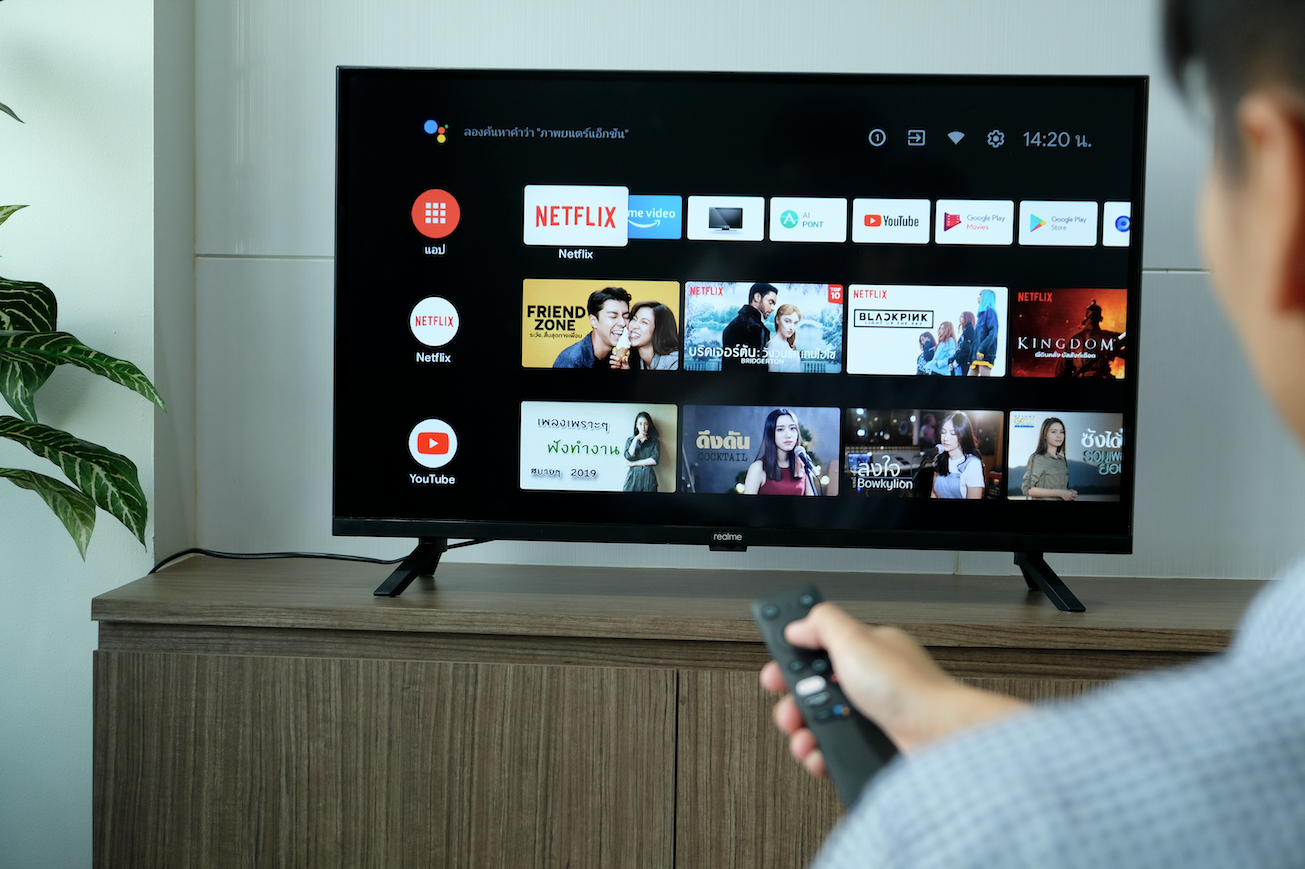 How hvod compares to other CTV Monetization models
So what's the difference between HVOD, AVOD, SVOD, and TVOD? In a nutshell, HVOD incorporates various monetization tactics across all categories.

Here's a look at the other four-letter business models that streaming platforms use to convert content into cash.
Subscription Video on Demand (SVOD): SVOD services have been the de facto standard for connected TV (CTV) since Netflix first launched. With this model, users pay for premium commercial-free content, as well as on-demand access to all the available titles.


Transactional Video on Demand (TVOD): Also called pay-per-view, TVOD services let viewers buy or rent content on a one-off basis. Many cinematic releases now offer early access via TVOD services, as well as premium live events like UFC fights.


Advertising-Based Video on Demand (AVOD): Streaming platforms like YouTube offer on-demand content free to users — relying on commercials and other advertising techniques to generate revenue. AVOD is the dominant model across the Asia-Pacific and is commonly used for social media platforms like TikTok in the U.S.


Virtual Multichannel Video Programming Distributor (vMVPD): vMVPD providers like fuboTV, YouTube TV, and Sling deliver scheduled linear content over the top (OTT). This looks a lot like traditional cable and satellite broadcasting, wherein multiple channels are bundled together and sold as a package.


Free Ad-Supported Streaming TV (FAST): As the other linear model on this list, FAST apps like the Roku Channel and Pluto TV deliver scheduled programming with commercial breaks at no cost to users. This growing segment reflects a return to ad-supported content as the driver of revenue.
With HVOD, streaming platforms are experimenting with a mishmash of AVOD, SVOD, and TVOD — potentially with some vMVPD and FAST sprinkled in, too. This versatile approach gives consumers the flexibility to invest their money and time on their own terms. It also expands the total addressable market for broadcasters and gives advertisers more avenues for reaching buyers.
Trends Driving HVOD Growth
A great example of this is Amazon, which offers the SVOD Amazon Prime, is planning to launch an ad-supported HVOD tier, and also offers 150+ linear channels on the FAST service Freevee. This hybrid approach is being driven by a number of factors. Here's a closer look:
Economic pressures are redefining how we consume content. With rising living costs and a looming recession, value-conscious viewers are drawn toward more affordable services. Ad-supported content circumvents these economic pressures, with HVOD delivering the right blend of cost-consciousness and quality.


Subscription fatigue has many rethinking their streaming habits. U.S. consumers now pay for an average of 2.8 streaming services per person, with some users subscribing to as many as five. HVOD helps reduce costs while maintaining access to premium content.


Short-term subscribers have become a reality with viewers chasing content across services. As a result, churn is now rampant, with 70% of viewers using a new streaming app for only three months.


Personalization and engagement will shape CTV of the future. From "choose your own adventure" commercials to dynamic ad personalization, these innovative experiences are making ad-supported content more enjoyable for viewers. As a result, people are more inclined to sit through the commercial break and see what ads are served.


Live sports streaming is finally breaking free of the traditional TV stronghold. Several OTT platforms like Amazon Prime, Apple TV+, and YouTubeTV now own exclusive broadcasting rights to major sporting events. For media buyers, this presents new opportunities to reach highly engaged viewers with CTV advertising.


The password-sharing crackdown has viewers getting boots out of their SVOD services. As platforms like Netflix enforce protocols to curb password sharing, models like FAST, AVOD, and HVOD are experiencing an uptick in people tuning in.


The writer's and actor's guild strike has created a roadblock in new content production — further accelerating the shift in viewership patterns already occurring. The lack of fresh content will likely drive viewers to ditch pure subscription services in favor of HVOD and FAST channels that stream live sports content and reality TV. Our Co-Founder Joel Cox explains this in more detail: "Disney+, Max and the other premium-priced services will suffer when subscribers log in to find there's nothing new to watch... Suddenly, the ads on (alternative) platforms won't seem like such a nuisance after all — and advertisers will flock to their rapidly growing audiences."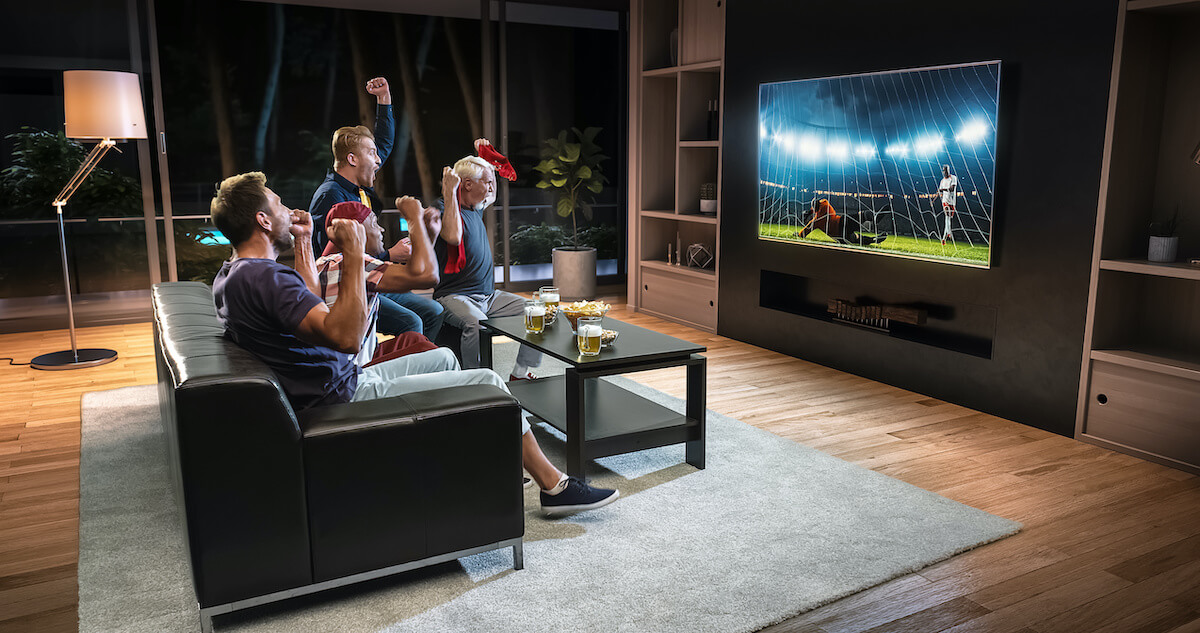 The Benefits of HVOD for Advertisers
Ad-supported media is on the rise — which should be music to media buyers' ears. Whether you're an agency looking to expand into new channels or a brand hoping to reach new customers, HVOD lets you do just that.
But the benefits of advertising on streaming platforms don't end there. Here are some of the other opportunities that HVOD unlocks:
Precise Targeting
HVOD platforms support programmatic advertising, which dynamically places commercials based on viewer demographics. The ability to leverage data-driven insights enables precise targeting, ensuring your message lands in front of the right eyes.
Cost-EFFICIENCIES
Advertising on HVOD platforms is more affordable than running commercials on traditional TV. Programmatic video advertising means that viewers see more relevant ads, and media buyers don't waste their ad spend on the wrong person. This allows more mid-market companies to target ads to individuals rather than taking a "spray and pray" approach.
Engagement without overload
The HVOD model strikes a balance between engagement and annoyance. Unlike AVOD platforms where watching ads can feel incessant, HVOD's reduced ad frequency ensures that viewers stay engaged without feeling overwhelmed.
Measurable Impact and Attribution
HVOD platforms offer analytics that let advertisers measure the impact of their campaigns in real time. This data-driven approach empowers advertisers to fine-tune their campaigns based on detailed metrics.
Conclusion
The ad-free format that dominated the CTV landscape for so long is evolving. Every major streaming platform has added an ad-supported tier. And many are playing the game across all fronts. HVOD is a growing business model that streaming services are implementing to do just that.
Luckily for advertisers, HVOD services unlock targeting, attribution, and other benefits that traditional TV advertising lacks. So what are you waiting for? Find out how Strategus can help you deliver high-performance CTV campaigns with ease. Contact us today.

Posted by Traci Ruether