10 min read
10 Developing OTT Advertising Trends in 2023
Over the past decade, OTT (over-the-top) has made massive progress in content distribution.
Since viewers can watch their favorite shows and videos online instead of relying on a linear cable connection, OTT platforms have transformed the way we consume entertainment.
With most audiences going digital, it has never been easier to access movies, news, and other streaming content wherever there's an internet connection. And there are plenty of devices to use, like mobile devices, desktops, or connected TVs (CTV).
Looking ahead, OTT will continue to influence how streaming audiences spend their time, and how advertisers find and reach those audiences.
Table of Contents
Smart TVs Increase Household Penetration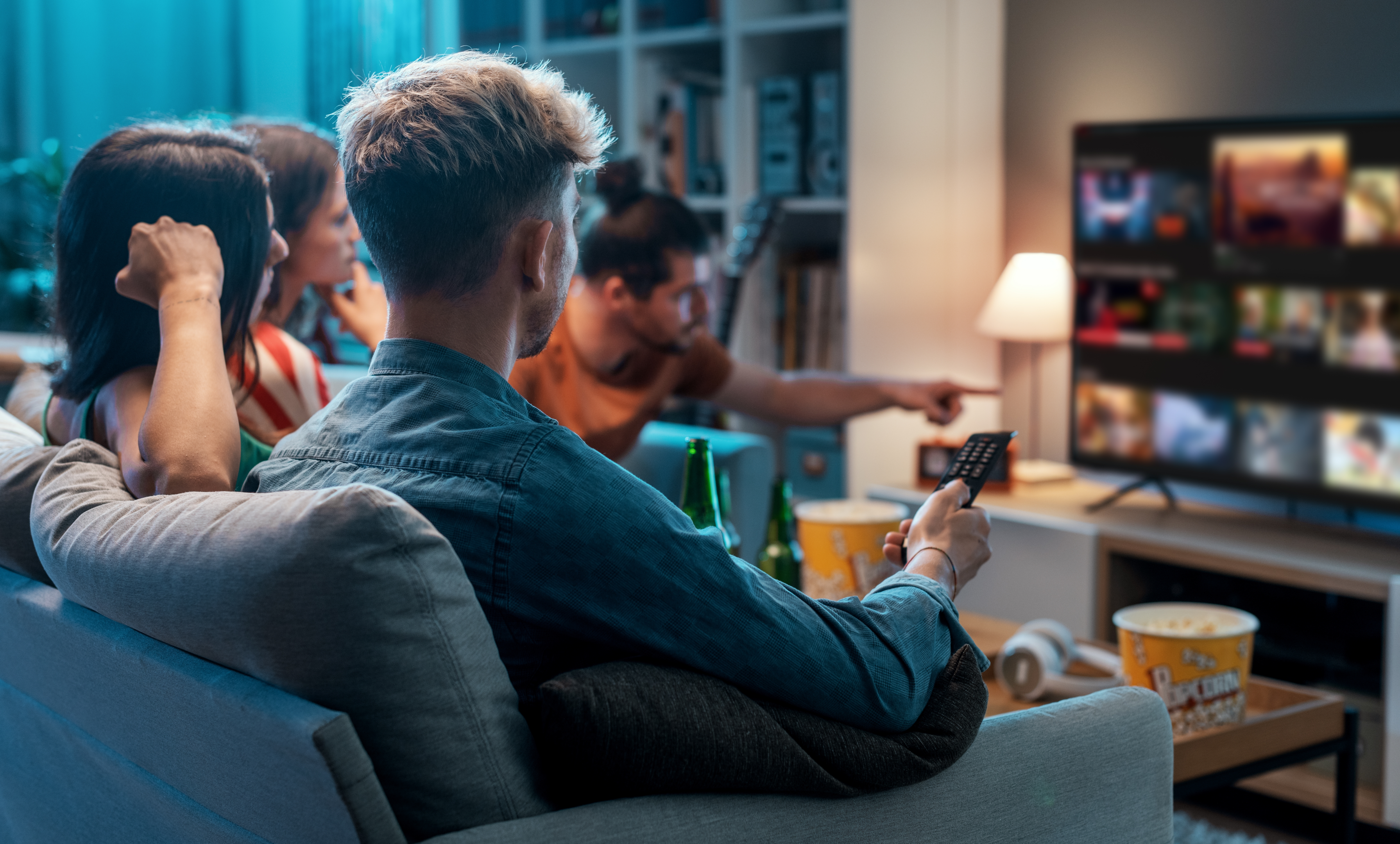 Smart TVs look to increase their presence in the market and are in a position to surpass add-on streaming devices like Roku or Amazon Fire Stick, as the preferred way to stream OTT and consume video content.
Plus, almost all TVs are Smart TVs by now, and their viewership will keep increasing.
In 2023, the number of smart TV households is expected to reach 224.8 million across the US; by 2026 it looks to cross 274.2 million. Needless to say, Smart TVs are essential to the modern home experience.
For advertisers, this fusion of ad tech and home entertainment offers more control of data to enhance audience targeting and measurement.
AVOD & FAST Channels Gaining in Total Streaming Viewership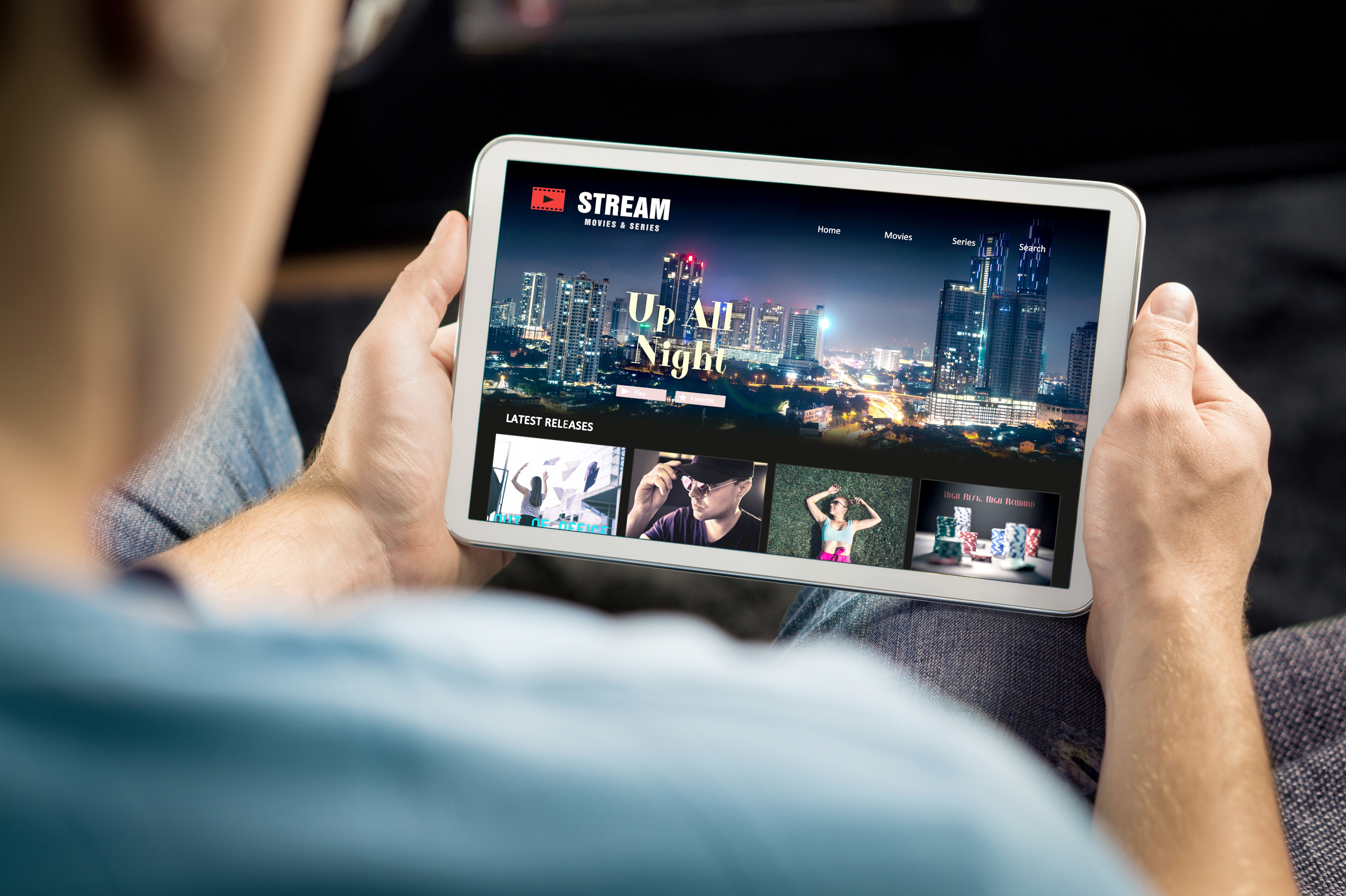 On top of that, most smart TVs come preloaded with AVOD and FAST services that offer viewers the flexibility to enjoy entertainment on their terms.
As a result, these are the most popular OTT models based on user behavior today:
AVOD — Ad-based video on demand is free to consumers in exchange for watching advertisements, with the ad revenue used for production and content distribution

FAST — Free ad-supported TV streaming is virtually live TV without the subscription, allowing marketers to insert ads into the traditional ad break

SVOD — Subscription video on demand lets viewers gain access to content by opting in for subscriptions — as the most popular OTT service model the competition to retain subscriptions has opened up more AVOD and FAST options
Currently, we're seeing ad-supported streaming services like Peacock and Tubi starting to catch up to subscription-based competitors for total viewership.
Growth of Connected TV Devices
Since OTT is the method for delivering video content and connected TV is the device used to watch that content — the progression of CTV lets you take advantage of targeting features that ensure your ads reach consumers with the most value.
Last year, homes with a CTV reached 87%, up from 82% in 2021 and 74% in 2019.
Smart TVs are responsible for this increase, as the number of households with a connected smart TV continues to rise YoY.
All this to say that digital TVs have stormed the scene as one of the most impactful developments in home entertainment. And they will remain a central focus for brands trying to reach viewers through streaming media.
In 2022, 92% of US households were reachable by CTV programmatic advertising, and 110 million CTV users were Gen Z and millennials — supporting the longevity of these advertising opportunities.
With CTV devices enabling viewers access to the whole range of OTT video content, advertisers should be embracing the linear to digital TV migration. Especially B2B advertisers, who should evaluate streaming engagement as a must-have, making these devices the go-to option for impactful messaging.
Reaching AUdiences Across Devices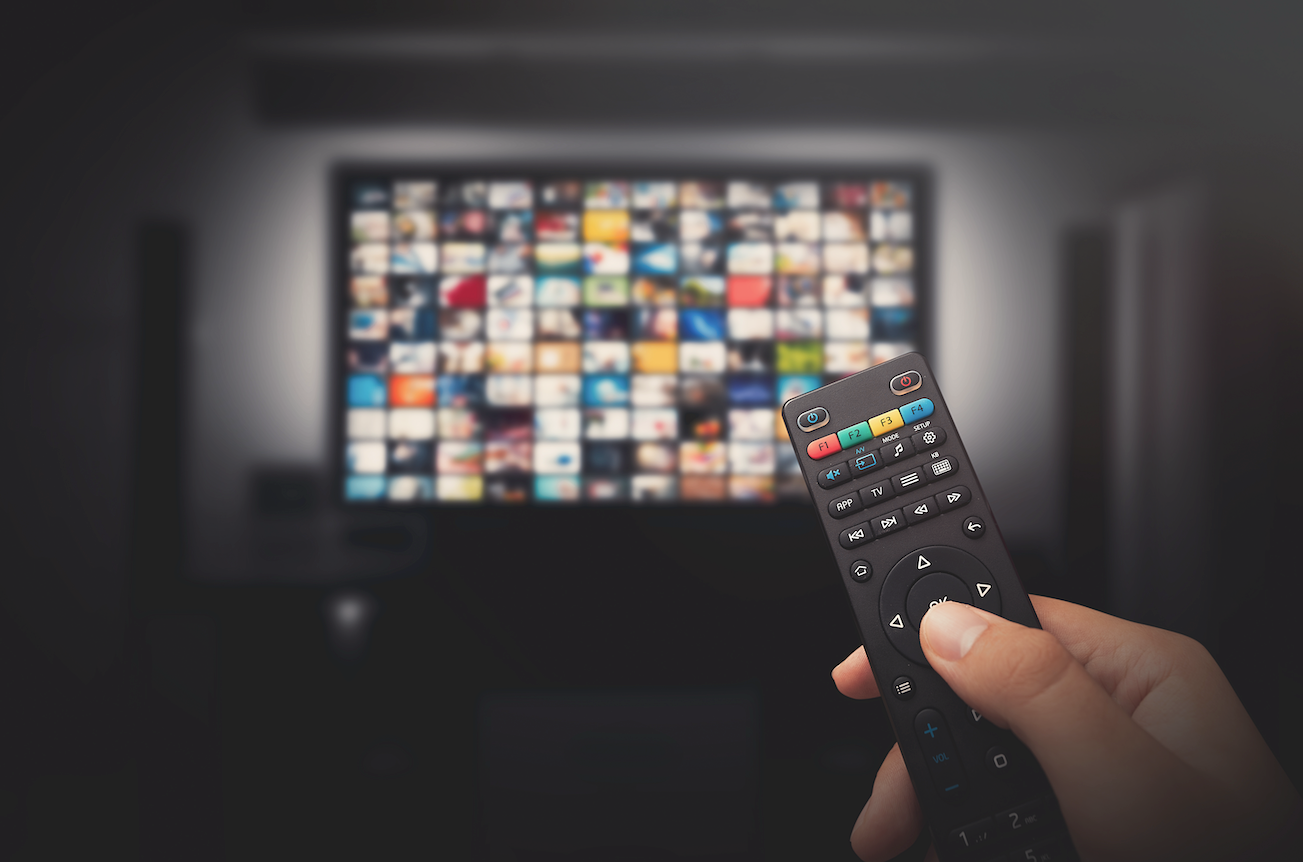 2023 will continue to see media buyers seeking inventive ways to maximize media strategies across multiple channels, linear and digital.
As innovative new ad formats are employed through programmatic technology, advertisers can meet consumers where they stream and reconnect with them in a multi-screen environment.
Face it, consumer attention is being spread thin with content upon content. Now creativity and delivery are required to earn the attention of target audiences and drive campaign results.
Take it from the consumers themselves as a recent survey found that 51% of respondents said they were annoyed by ads that were not relevant to them.
Understanding where and how to reach buyers will be crucial for advertisers. As an example, measuring impact across social media and paid search channels offers additional insights to refine tactics. While also accounting for the ways people research before making an online purchase.
OTT Streaming Services Continue To expand
In the shift away from pay TV, cord-cutters are more active in consuming all types of OTT content while holding significant purchasing power.
Additionally, OTT services deliver on consumer needs, whether they want to watch ESPN without cable or catch up on the local news. Simply put, cutting the cord is the way forward, extending beyond 2023.
Even though Hulu, Roku, and Amazon overshadow the OTT streaming service space, other players are emerging in ad-supported OTT.
For instance, Fox's free ad-supported streaming TV (FAST) service, Tubi, reached 64 million monthly active viewers in 2023.
Likewise, in a recent Deloitte study, 82% of US consumers subscribe to an OTT platform, and the average viewer has subscribed to four video streaming services.
Personalized Advertising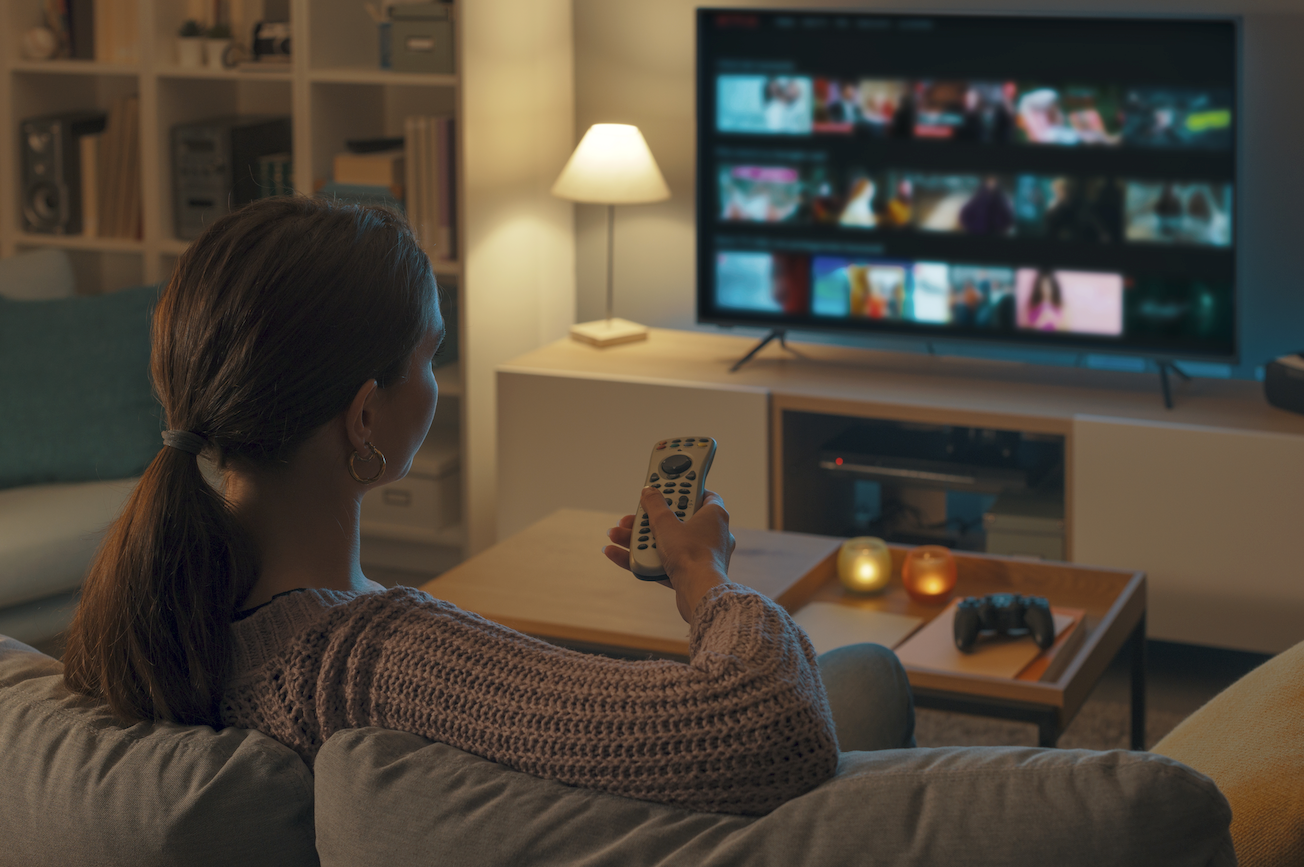 As we noted above, irrelevant ads can be a waste and have a negative effect on purchasing decisions.
Determining actual consumer characteristics beyond age and income, by considering the families and groups watching OTT and delivering ads at the ideal time is a personalized way to connect with viewers.
Today's digital audiences have come to expect personalized experiences on streaming apps and services. Think of Spotify's personalized playlists or Netflix's user interface that is based on members' taste preferences.
OTT For Localized Targeting & Measurement
Advertising your local business needs to reach audiences living nearby. It seems pretty basic, but capturing a relevant viewership at the ideal moment delivers the most from marketing dollars.
OTT tracks and synthesizes the campaign data in real time, presenting a superior option to TV advertising of the past. But more importantly, hyper-local targeting enables area-specific sales promotions or services.
Marketers can focus on a coastal region with warmer weather for seasonal ads, or target consumers using a competing brand and draw them in.
OTT platforms can localize video content to meet the needs of audiences across diverse regions, by serving ads between local news with strict parameters like zip code level targeting.
More OTT Subscription Bundles
A consumer study by Parks Associates found that 59% of OTT subscribers prefer unified bundles to combine OTT services and other household subscriptions.
While some consumers prefer to separate video and home services, most are just now becoming aware of bundling online video services.
Adding OTT services to service providers' subscriptions offers consumers simplicity, value, and convenience. However, strictly OTT bundles are also allowing customers to watch a wider variety of content in one package.
Consolidating OTT services at an affordable price has consumers saving money with efficient ways to continue watching multiple streaming services.
Advanced Attribution Tracking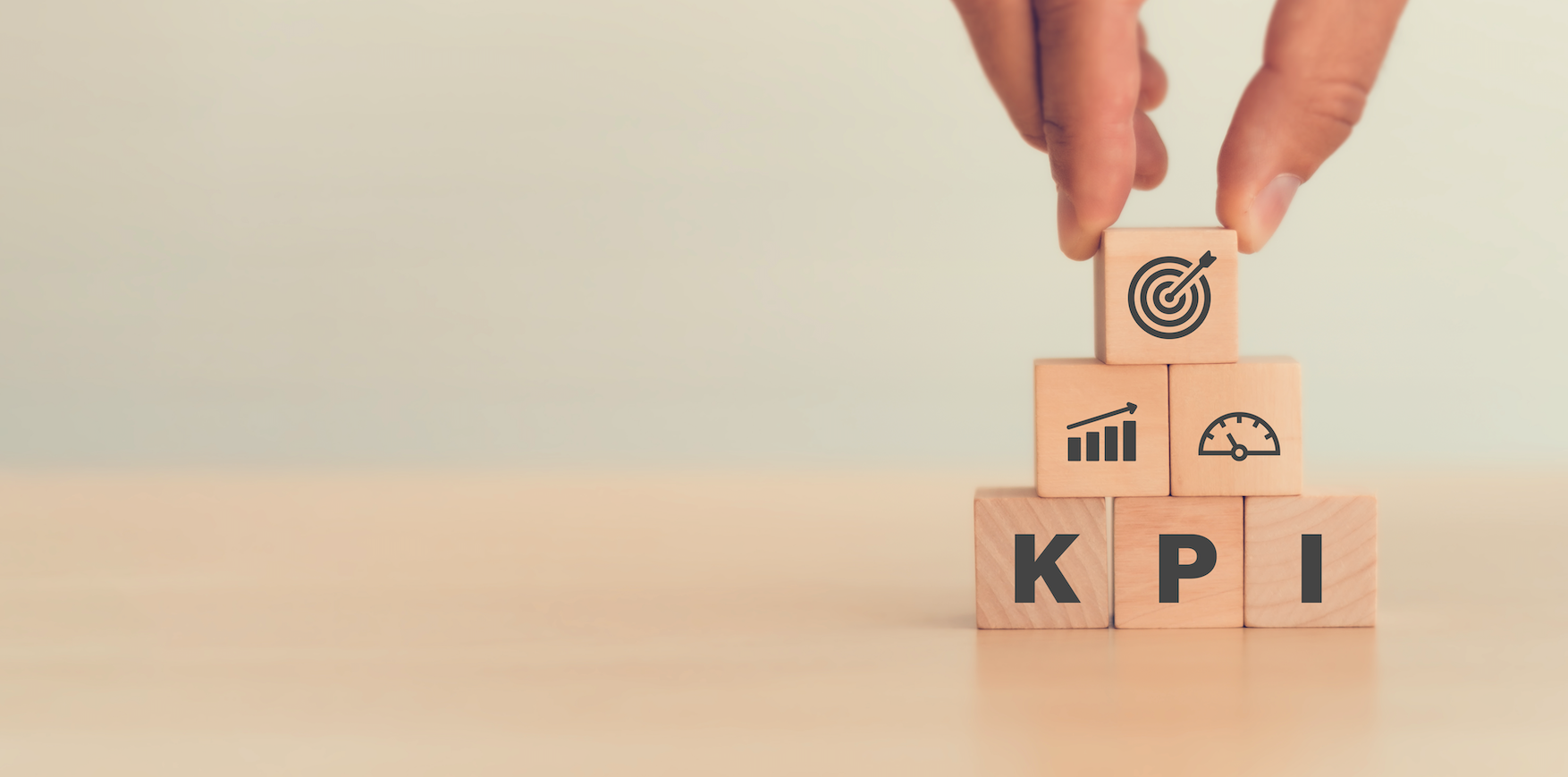 OTT attribution measures the performance of ad campaigns shown on streaming services. However, OTT attribution goes hand-in-hand with CTV since these devices serve the big screen experience in most households.
As CTV remains the preferred screen, it influences OTT attribution by providing informative metrics previously limited to traditional TV audience targeting.
Establishing connections between consumer behavior and streaming habits fine-tune targeting tactics, with backend attribution to tell exactly how ad exposure is affecting campaign results.
OTT To Reach Your Niche Audience
With OTT advertising, the main focus is audience-centric media buys. Advertisers can target specific niches instead of broad audience segments.
Combine previous demographic information, integrate first-party data, and optimize based on who is watching your ads, and when they are watching their preferred device, and retarget them accordingly.
No this isn't a features dump for OTT — these details are critical to success to help you identify and target a more receptive audience.
AT the Forefront of OTT Advertising
With programmatic technology, OTT advertising responds to audience activity and places ads at the right time. And the continuous rise of TV streaming presents a real chance to connect with audiences.
Leveraging the OTT streaming market as a part of your marketing strategy is guaranteed to create meaningful and personalized advertising.
As a pioneering force in programmatic technology, Strategus has the experience and expertise to make OTT work for your brand.
Contact our team If you have any questions about programmatic advertising, OTT streaming platforms, or custom audience targeting and measurement.

Posted by Andy Dixon