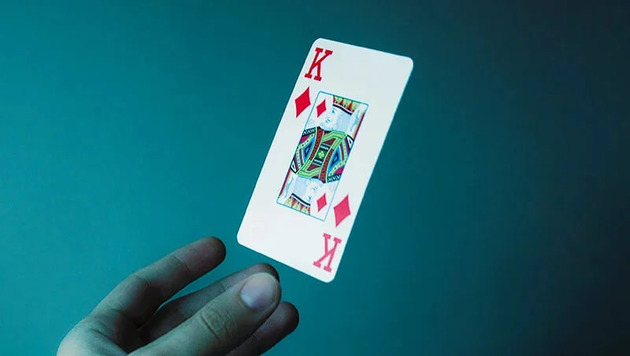 SVOD vs AVOD: Is Advertising-Based Video On-Demand the New King of OTT? In the past 10 years, we have seen the advertising industry undergo dramatic transitions as we enter a new age of television and media consumption. When we started the last decade, OTT (over the top) was still relatively new and the term was not commonplace. Televisions were connected via broadcast, cable, or satellite, and streaming platforms could be considered a bit of a novelty.
Since then, the number of cord cutters making the jump from traditional TV over to digital has steadily climbed, until it hit a rapid ascent. In fact, 2019 saw the steepest decline in traditional ad revenue… since the Great Depression!
The growing popularity of OTT and CTV spurred the creation and arrival of streaming service, after streaming service. For a period of time, it appeared that every major network and media company was launching some type membership-based, video-on-demand service. This should not come as a surprise, especially as consumer viewing behaviors on CTV begin to resemble linear TV (and will likely overtake the latter in the near future).

How Has COVID-19 Impacted OTT Video On-Demand?
When it comes to OTT video on-demand, premium subscription-based platforms (SVOD) have dominated the space in recent years. The ad-free model is understandably popular as consumers have grown accustomed to instant service and have shown a willingness to pay for convenience.
From Netflix and Hulu to newcomers like Disney+ and HBOMax, it seemed that SVOD would hold a steady reign. But with the unprecedented circumstances brought about by the COVID-19 pandemic, the industry has observed a new trend begin to take place.
Economic uncertainty. Stay-at-home policies. Social distancing orders. Curfews. Statewide lockdowns. The pandemic found individuals spending more time stuck inside their homes, with less options for recreation and entertainment than ever before. News of furloughs, layoffs, and small businesses closures paired with election jitters have amplified the sense of restlessness and anxiety within consumers. Under these unique circumstances, we have witnessed a rapid shift in behavior as individuals adopt a risk-averse, conservative-spend attitude.
The combination of saturated streaming services and unparalleled uncertainty has created a level of subscription fatigue. Why pay for a service when there are plenty of free or inexpensive options available? Why subscribe to a suite of streaming services if you could opt out and save on the monthly membership fees? Previously, time was of the essence. Now, consumers have more time on their hands, really allowing AVOD (ad-based video on-demand) services to emerge. So… SVOD vs AVOD, what's an advertiser need to know? Let's dig in.
1. The Case for Subscription Video On-Demand (SVOD)
Subscription video on-demand, fondly dubbed SVOD, is the term used to describe exclusive membership-driven digital streaming services. Appealing to consumers with promises of ad-free viewing experiences, original content, and an extensive library of media that is continuously growing, SVOD platforms are the "original" OTT sell for leaving traditional cable or satellite TV behind.
What is the SVOD business model and how does it work?
In general, media businesses can make money in two ways: content offering and/or ad revenue. When it comes to SVOD platforms, one of the selling points is the uninterrupted, ad-free viewer experience. This means content is king.
SVOD models are highly dependent on creating new content in order to keep viewers engaged and retain their membership. It's no surprise why Netflix spent $15B on original content in 2019, and Apple & Amazon both spent $6B. After all, subscription business models also mean that users can cancel at any time if they no longer find the service valuable. This creates a quantity over quality conundrum — think 'Netflix Originals' for example.
However, if executed properly, SVOD services do have the opportunity to gain massive market share and become the primary platform for consumers. In fact, giants like Amazon, Netflix, and even Apple, are doubling down on this model for good reason. With enough users and new sign ups, these platforms can afford membership churn.
Consider Amazon — with more than 112 million Americans holding a Prime membership, they are subsequently subscribed to Amazon's SVOD platform as well. If Amazon were to create quality content with decent frequency, consumers may view the Prime Video service as a particularly valuable add-on service that comes with their membership. Apple had a similar approach by offering free Apple+ subs to anyone who'd recently bought an Apple device.
2. The Case for Advertising-Based Video On-Demand (AVOD)
Advertising-based video on-demand, or AVOD, is a relatively newer model in the minds of viewers, as far as the OTT space is concerned. AVOD platforms are ones where viewers can gain access to original content or live content for free, or for a reduced membership rate when compared to premium subscription services. The catch? As its namesake suggests, AVOD services come with ads.
What are the unique benefits of AVOD services?
When we examine the reasons why individuals abandoned traditional TV in favor of streaming services, the inconvenience of commercial interruptions is high on the list for what pushed viewers to cut the cord. There are a couple of key differences with the modern ad experience of AVOD platforms when compared with traditional television.
Fewer ads. While consumers tune into an AVOD platform knowing there will be ad interruptions, the frequency of ads is much lower than that of traditional TV. Furthermore, the ads are generally shorter in duration.
Dynamic ad delivery. Most ad spots on traditional TV are not relevant to the individual and can be a hit or a miss. AVOD ads offer higher personalization and customization of the ad-delivery experience, allowing marketers to speak "directly" to an individual as opposed to speaking into the void.
Not surprisingly, AVOD is growing in both popularity and profitability. Take Hulu and Roku as a reference point — they are a highly profitable sector in the OTT space that is estimated to be worth more than $300 billion by 2025!
We Can All Agree — OTT Is the Future and AVOD Is a Major Part of it.
Traditional TV has been on a decline for quite some time, and it will not be making a comeback anytime soon. OTT is the future of media and is expected to steadily overtake traditional TV as more consumers make the jump to digital. In the short period of time since its arrival on the scene, AVOD has already captured much of the streaming market. While this is exciting, it is unwise to underestimate the pressure that SVOD platforms have to retain users.
The necessity to continue producing increasingly quality content… at increasingly higher rates… as the space gets more crowded with new competitors… and audiences have more high-quality content offered at a fraction of the monthly price, SVOD platforms will have to dominate market share in order to sustain the business model.
SVOD vs AVOD – The Bottom Line
As media buyers, knowing how to read the market is crucial when it comes to long term success. Pivotal decisions on where to invest time and capital will be the differentiating factor for the marketers that thrive and the ones that get left behind.
As leaders in the OTT space, the Strategus team can say one thing with full confidence — AVOD is going to be the primary model to invest in. Given its mass adoption and projected growth in the coming years, the current stats are only the beginning. There is a window of opportunity that exists now for media buyers to take the lead and pull ahead of competitors. If you are unsure of how to capitalize on AVOD advertising, contact our team for guidance. We're happy to help!

Posted by Strategus