7 min read
Taking Advantage of Omnichannel Marketing in the CTV Landscape
This blog is part of our guide to understanding omnichannel marketing. Click here to learn more

The likelihood of hearing or coming across omnichannel marketing increases yearly, especially for those working in the connected TV (CTV) industry.
Even spending a brief amount of time consuming media, the average user will encounter omnichannel marketing.
For advertisers, the answer is clear to see. Omnichannel methods deliver cross-device messaging and offer countless benefits for marketers and consumers.
Stemming from the popularity of streaming services, advertising must consider how to best market themselves to modern TV audiences.
Plus, this digital ecosystem moves at breakneck speeds, which can cause some confusion regarding the ins and outs of omnichannel employment.
However, at Strategus, we've led innovations in CTV, programmatic ad-buying, and omnichannel technology. So let's cover best practices and the advantages it holds for advertisers.
What is Omnichannel Marketing?
Omnichannel isn't a standard term but will soon become a common marketing practice.
Most of the time, the definitions of omnichannel vary depending on whom you ask. In short, omnichannel marketing ties together branding, audience reach, and relevant messaging.
With a lack of uniformity, many marketers use omnichannel and multichannel interchangeably.
There's some overlap, but the main difference is that omnichannel integrates multiple channels for a steady stream of unified ads.
In fact, omnichannel stands out because it places the customer at the center of the purchase funnel, emphasizing a consistent consumer experience throughout campaigns.
Conversely, multichannel uses separate messages on as many channels as possible to increase sales. It presents a fragmented approach with a sales-centric plan of action, whereas omnichannel is entirely audience-centric.
More technically, omnichannel technology pinpoints your customers wherever they stream and moves them further along the purchase funnel.
Why an Omnichannel Marketing Strategy Is Important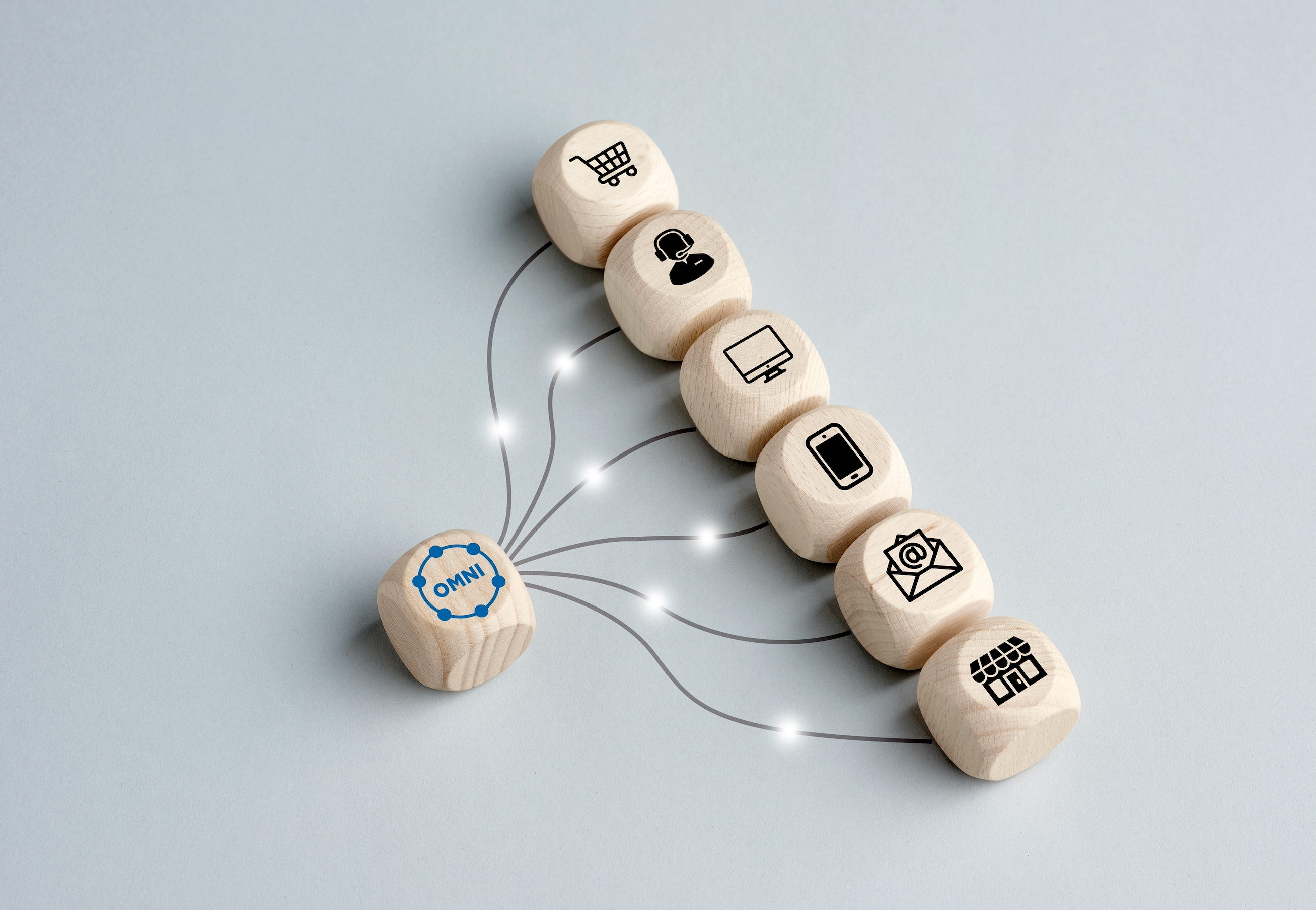 Considering the digital customer journey, businesses must find new ways to acquire, engage, and retain consumers with sequential messaging over multiple touchpoints.
Advertisers need clear and consistent messaging across all channels to maximize the consumer and brand relationship.
Additionally, omnichannel involves a range of ad formats, including display and video, making it one of the most valuable digital advertising tactics available.
Here are some of the latest omnichannel statistics:
Omnichannel strategies help generate around 80% of the in-store visits by customers, with 74% of customers doing online research before visiting a physical store

When consumers are looking to buy an item, they average almost six touchpoints, with nearly 50% regularly using more than four

Customer retention rates are 90% higher for omnichannel marketing over a single-channel approach
Customers enjoy a user experience catered to their needs, and omnichannel marketing streamlines targeted interactions for better customer retention.
Accessing multiple forms of content on one system integrates campaign messaging seamlessly. And omnichannel ensures data is stored in the same location instead of being siloed in different areas.
Simple data collection makes analyzing and organizing data easier to uncover actionable insights to optimize the user experience.
Read more on SWOT analysis for smart advertising strategies here
Diversifying Your Ad Mix with Connected TV
Integrating a new marketing system can be a learning curve. But the benefits of understanding your audience in a fragmented space will only amplify marketing effectiveness.
Adding CTV to your overall marketing strategy delivers the following advantages:
Flexible and Nimble Processes: Adapting quickly in an ever-changing environment is possible through programmatic technology, giving brands the proficiency to pivot messaging and stay relevant.

Niche Audience Reach: CTV inventory helps capture incremental reach for consumers cutting the cord. Additionally, advertisers can reach receptive viewers based on precise audience targeting capabilities and household data.

Personalized Touch: Backed by data, CTV campaigns provide customized advertising to audiences with the same impact as traditional TV ads and creative.

Transparent Measurement: Advertisers can connect budgets to outcomes with metrics like online purchase attribution, after-ad influence, and brand lift studies.

Continuous Optimization: CTV measurement opens mid-campaign optimizations for enhanced results across different channels, as programmatic CTV platforms easily cap ad frequency to manage message exposure.
Connected TV is perfect for scaling campaigns for every stage of the purchase funnel.
Moreover, 46% of adults watch video via a CTV device daily, with 87% of households having at least one CTV device.
Brand awareness tactics maximize the middle and upper levels of the funnel, while digital distribution pushes viewers to take action and make a purchase.
On the backend, ways to track return on investment through a live reporting dashboard prove the impact of CTV advertising.
Between advertising reach and frequency, are you prioritizing the right metrics?
Our Encore Omnichannel Marketing Strategy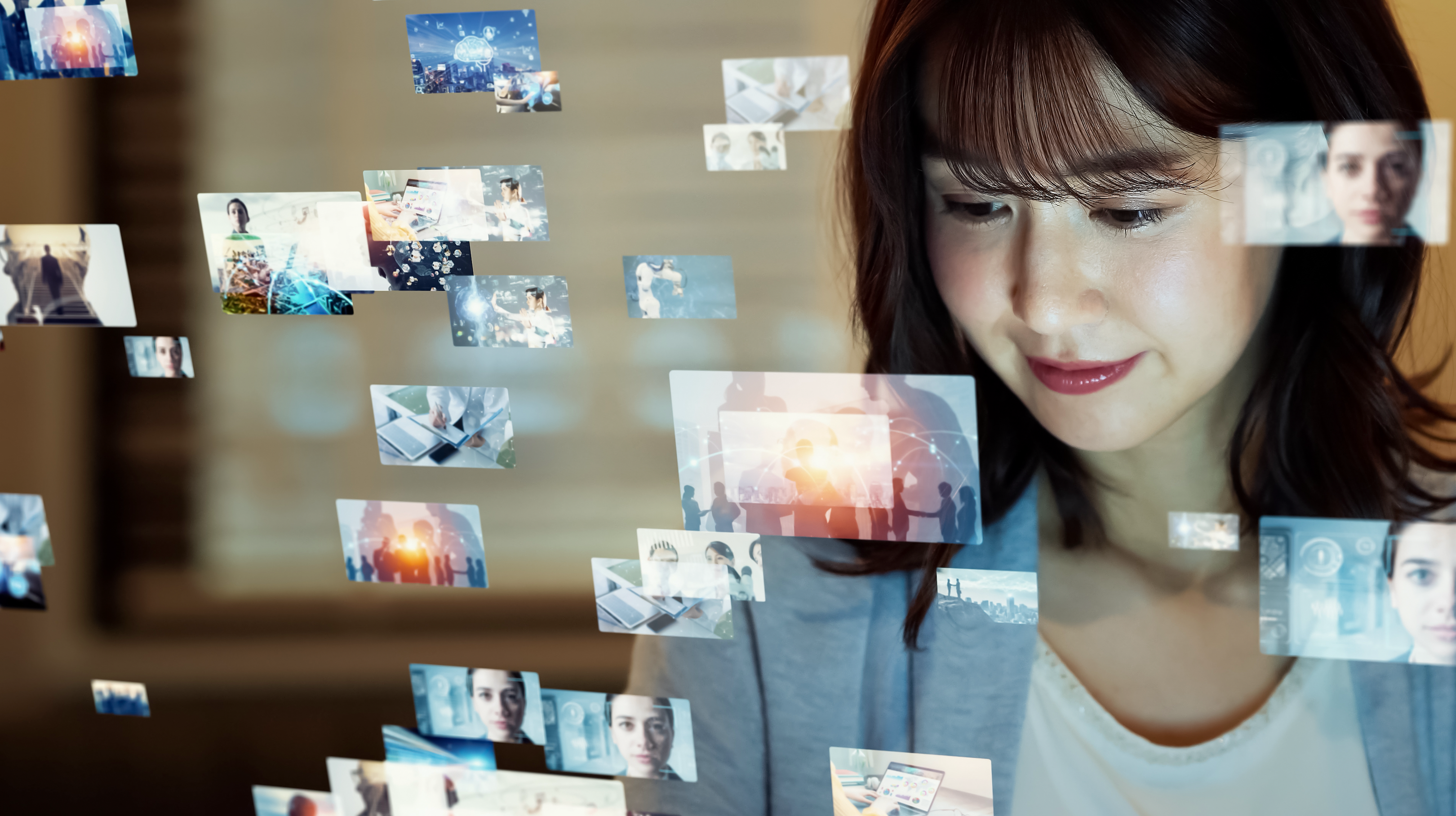 Strategus innovated Encore Omnichannel technology, and it encompasses a retargeting strategy that reduces the disconnect between devices and advertising — making CTV ads more dynamic in targeted households.
Some notable distinctions of our Encore Omnichannel include:
Retargeting Second-Screen Users: After users engage with your CTV ad, reach them on other devices in the household for truly personalized messaging, no matter what device a consumer uses.

The Right Person and Right Time: Strategus applies important consumer data to target and retarget individuals, households, and devices with optimized ad cadences.

Putting the Buyer First: Instead of reaching as many viewers as possible, Strategus builds audience-centric campaigns to meet customers actively seeking your product or service.
Strategus co-founder Joel Cox provides additional context:
"If we're following a target and already know they're in-market for a new pickup truck, for example, we can serve them the ad on TV, then a message on their smartphone that they can click to learn more about model options, accessories, and pricing."
"Encore is the opposite [of broad audience messaging] because we're only retargeting ads to already engaged prospects who have seen our CTV ad to completion, which ensures that those ads won't be viewed as irrelevant."
"Developing this methodology that engages likely customers on their second screen with calls-to-action and relevant messaging is another big step in the right direction and a new way to enhance brand relevance, build and maintain specific frequency goals, and generate sales success with programmatic OTT/CTV."
Integrating Encore Omnichannel in CTV Advertising
In the past, connected TV was limited to viewers watching CTV ads without the ability to engage with them further.
However, Encore Omnichannel delivers your product directly to your target audience as they consider their purchasing option, with sequential messaging on additional screens like tablets, desktops, and mobile phones.
How Encore Omnichannel Works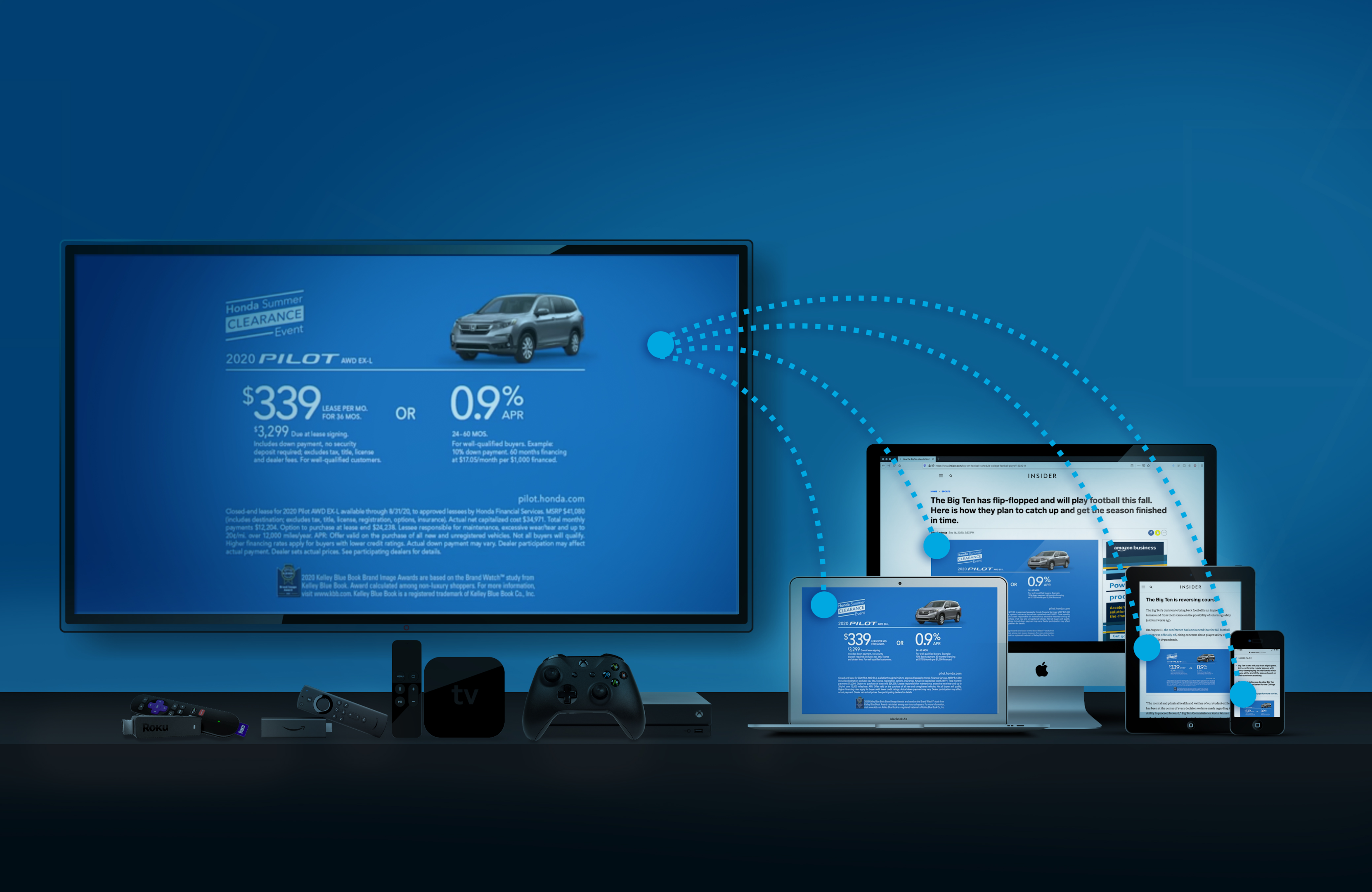 Encore Omnichannel reduces the challenges associated with single-channel and multichannel marketing by immediately engaging with targeted audiences when it matters most.
Here is a quick rundown of the Encore Omnichannel process:
Track relevant data specific to your target audience and their household

Target this audience with a suitable CTV ad

After the viewer watches the ad to completion, Encore Omnichannel instantly retargets this viewer with clickable calls-to-action on their mobile phones, laptops, and tablets

Deliver consistent messaging that communicates across all platforms
More Effective Than Linear TV Advertising and Multichannel Marketing
Omnichannel marketing augments the digital capabilities now available to advertisers.
With traditional TV advertising, you are limited to one screen and cannot drive engagement.
Encore Omnichannel takes the next step in advertising by putting the action in the consumer's hands to draw closer to your marketing purpose quickly.
Likewise, strategies similar to multichannel are too general in their targeting efforts. By contrast, Encore Omnichannel establishes your target audience based on their online behaviors and positions your brand at an opportune time.
Consistent and Personalized Experience
With digital advertising developing rapidly, marketers must stay relevant and on top of the latest developments in audience reach. Otherwise, early adopters will gain an edge in the marketplace.
Partnering with Strategus is working with a dedicated and experienced programmatic CTV provider.
Our managed services handle campaigns for advertisers getting into CTV and provide impactful targeting and measurement solutions to enhance campaign performance.
As a result, we've run successful campaigns across industries by delivering ads to your target audience across devices, channels, and mediums.
The Strategus team continually produces advanced ways to bridge the gap between traditional and digital media.
Contact us today if you are looking for what's next in OTT/CTV advertising.
Posted by Andy Dixon