9 min read
CTV Advertising Delivers Value During Economic Uncertainty
Marketing during an economic downswing may have some companies cutting back on brand awareness. But advertising is an investment rather than an expanse, and adapting to current digital opportunities is critical for the success of any business.
Those who maintain their digital marketing ad spend while adapting to changing contexts often turn adversity into an advantage in the long run.
Advertisers who drop out during a downturn will lose market share to others who maintain their awareness in the marketplace.
Nobody said it would be easy, but with consumers shifting from linear TV to digital streaming—advertisers must align with new ways to reach audiences.
As these viewers transition, connected TV (CTV) advertising offers sustainable growth. Especially given that 71% of TV households have at least one CTV, and 46% of adults watch video content via a CTV device daily.
Plus, several other factors are accelerating the growth of this industry:
As the advertising landscape shifts, it signals a need to change how ad dollars are spent instead of reducing budgets.
Steady Growth of Streaming Drives CTV's Advantage
For the first time, TV viewers spent more time watching streaming services than on cable or broadcast. As TV viewing reshapes, marketers need to consider a comprehensive television approach.
Additionally, increasing CTV and OTT audiences include cord-cutters and cord-nevers, which positions CTV advertising with more opportunities to endure the downturn and come out on top.
With inflation and subscription fatigue affecting consumers, they are looking to embrace cost-friendly options. Consequently, the adoption rate of ad-supported video on demand (AVOD) and free ad-supported streaming (FAST) services is higher than subscription-based ones.
Market trends reveal that AVOD is in a position to gain consistent viewer growth. For example, Netflix has maintained a subscription-based model from the beginning and adjusted to the boost in AVOD and FAST audiences.
Other competitors like Disney+ have followed suit, adding AVOD tiers, the go-to strategy to generate subscriber retention. This development is especially evident in the FAST services, where CPMs are increasing, but prices remain low.
Ad-supported CTV inventory increases as more audiences cancel their subscriptions and move to AVOD and FAST.
Between these providers, the competition will supply original content to retain viewers, reduce churn, and offer advertisers more chances to connect with targeted audiences.
Connected TV OFfers Performance-based Campaigns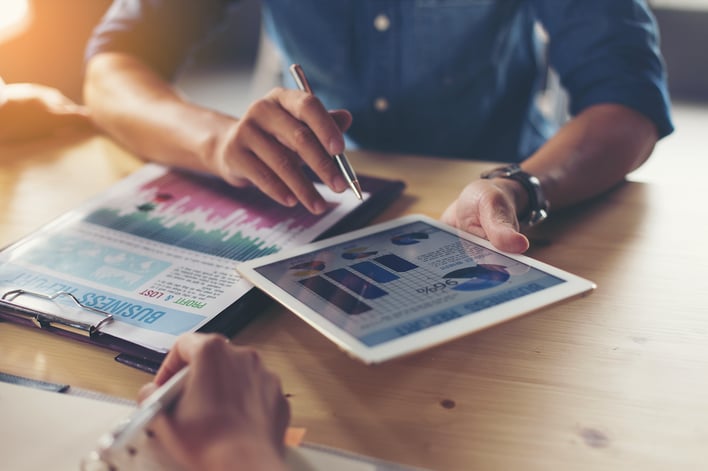 TV still holds the most influence in the household and has long been the most effective advertising medium.
Nowadays, digital audiences enjoy a more personalized viewing experience on Smart TVs, often keeping their smartphones within reach.
The modern TV viewing experience offers a powerful tool for CTV marketers as viewers can be targeted across multiple screens and devices. And it presents niche audience segments based on consumer behavior like purchase history, preferred devices, and previous watching habits.
Launch campaigns by leveraging first- and third-party data segments to target only relevant audiences in the market. Activating available data focuses on demographics that already resonate with your product or service.
CTV, coupled with programmatic software, offers hyper-targeting abilities to focus on crucial audiences instead of broad-reach tactics.
Most importantly, connected TV advertising brings transparency to campaign performance, and the raw data available is incredibly valuable.
Measure the Connection Between Ads and Actions
If budgets are tight, you want to be able to track how your dollars are working accurately.
Adding CTV also adds measurements to track and analyze the results of video ad campaigns through OTT/CTV channels.
Multiple metrics are available for a path to conversion to measure the actions viewers take after watching CTV advertisements. Plus, these metrics are applied to match the specific marketing KPIs of each campaign.
Furthermore, as campaigns run, measuring audience engagement identifies which ads and tactics are the most effective. In addition, data collection on the most engaged consumers opens avenues for sequential messaging.
With CTV, advertisers can respond in real time and adjust their creative and placements midway through the campaign.
Since CTV ads can target a specific audience, marketers are launching traditional TV-like campaigns. However, CTV advertising lets smaller brands or regional businesses into the space instead of the cost-prohibitive nature of television advertising.
More Control Over Ads Than with Traditional TV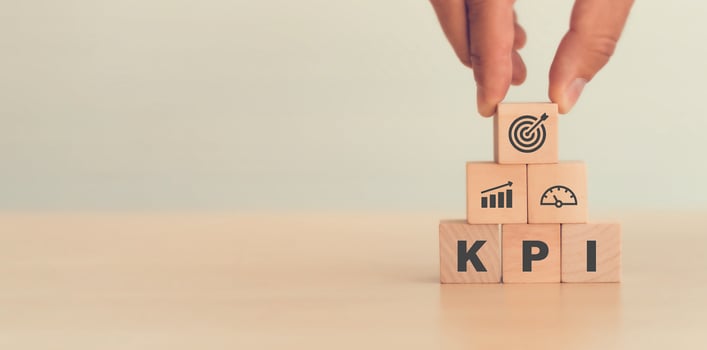 Unlike a traditional TV ad, CTV advertising delivers sophisticated solutions to impact who sees your ad and how often.
Not only is CTV reaching a growing audience, but integrating programmatic decides digital ad placement based on the desired viewer. This technology instantly automates the media purchasing process to match placements to what your target market watches.
Advertising is about capitalizing on your data and making the most of that information. Programmatic ad buying maximizes data usage for audience targeting to reduce waste on irrelevant audiences.
Precision in targeting enables a personalized ad experience by applying data from an email address, language preference, and location. Developing a specific context translates into engagement and improves ROAS.
Live Comprehensive Reporting
The campaign results on traditional TV advertising generally take longer to compile. Since connected TV functions digitally, it provides instant reporting and actionable insights.
Access reporting anytime and track vital metrics to your campaign:
User actions before purchase
Brand awareness and engagement
Online purchases after viewing the ad
Analyzing this type of data allows marketers to make adjustments and optimizations.
Embracing CTV INTO Your Digital Marketing Strategy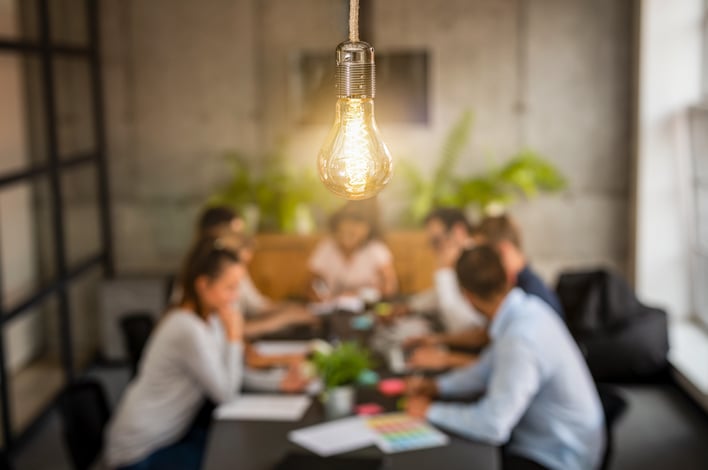 If you want consumers to know about a brand-new product for health enthusiasts, consider all the potential websites they frequent and the platforms they use.
Audiences are more likely to remember a product and know where to find more information if they receive layered ads.
For example, messaging them on the television screen, placing a similar ad a few days later on their preferred device, and following up with another later in the week amplifies conversion rates.
For marketers, relevance is a must-have to build personalized messaging. By executing this messaging, campaigns are fueled with accurate data and go beyond legacy metrics.
Building off consumer needs and desires communicates true personalization to buyers.
Personalized Advertising is Here
Advertisers reap the benefits of enhanced audience engagement and brand loyalty. A survey found that 90% of consumers say that messages from companies that are not personally relevant to them are "annoying."
The upheaval of streaming content has changed the relationship between viewers and ads. As a result, audiences actually like seeing ads on a CTV because it's much easier to watch a couple of advertisements than add another subscription plan.
About 49.3% of consumers will happily view ads in exchange for entertainment they enjoy rather than pay for another service.
The Next Move For brands
The digital media space offers performance marketing methods, and brands must realize these opportunities as they adjust their ad spend.
CTV advertising presents a platform for targeting and attribution, so results are magnified. In addition, it considers retargeting possibilities to reach audiences wherever they stream or spend time online.
Connected TV operates the best through programmatic technology by generating a multi-tiered strategy. Once in place, It can track every step of the purchase funnel. And campaign optimization is backed by data-driven decisions.
Driving consumer engagement and enhancing brand awareness on CTV proves to be cost-effective over other digital channels. Above all, it creates a level playing field so any brand, big or small, can target the most receptive audiences.
Partner with the industry's most seasoned Provider
Ever since Strategus ran the first-ever programmatic OTT/CTV campaign in 2015, this team has pushed the industry forward. As we establish innovations in advertising possibilities, we continue to streamline marketing efforts.
Partnering with Strategus is choosing the most experienced programmatic CTV provider and puts agencies and clients at the forefront of advertising capabilities. Managing programmatic technology with ad operations expertise delivers efficient campaigns for most industries.
Improving the market proposition between the brand and the consumer maximizes the collective impact of campaigns.
Strategus continues researching and testing what's next in OTT/CTV advertising. Contact us today if you want to bridge the gap between traditional and digital media or optimize programmatic OTT/CTV campaigns to their fullest potential.
Posted by Andy Dixon