We all know the trend. Millennials and Gen Z are now more than ever cutting the cord and going straight to OTT content providers like Netflix, Amazon, YouTube, and Hulu or other streaming services. We call these people Cord Cutters, Cord Nevers, and Broadband-Only homes. Here is how we define the various video streaming services users: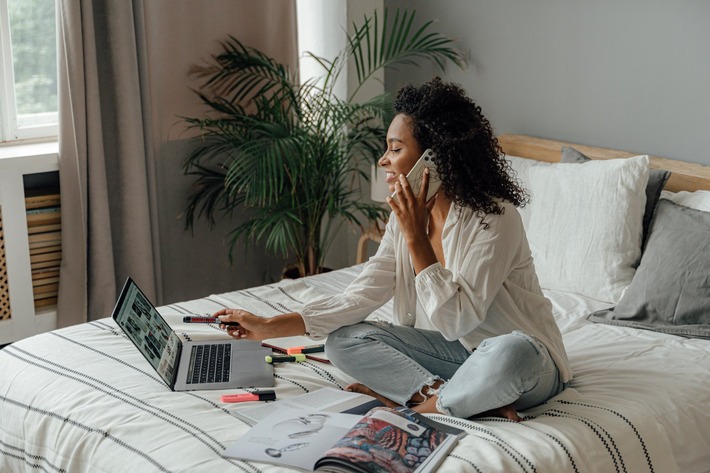 Cord cutters
These people perceive video content streaming services as more valuable and less cluttered with advertisements. They do not pay for cable subscription television and favor some combination of broadband internet and IPTV(internet protocol television), DVRs, digital terrestrial TV, or free-to-air satellite television.
Cord nevers
Cord nevers are young people who grew up accustomed to watching shows online and thus would be less likely to subscribe to pay for tv content. They are not used to reserving time for a particular show. They perceive television as a convenience in their control with limitless possibilities.
Broadband-only homes
Most TV Networks have begun offering internet streaming services, where users can watch their favorite shows online. Either via an existing cable subscription or by simply watching their favorite TV Network's online without the need of a subscription.
Free digital access packages are being offered through their optimum internet services, Wi-Fi network, or traditional satellite providers allowing users to stream freely (with ads, of course) with options to add extensive networks like HBO a la carte.
Broadband-only users typically access ott services through smart TVs, gaming consoles, and even a set-top box.
The shift from IPTV to OTT
Since the early '90, digital video content was delivered to subscribers by Internet Protocol (IPTV). Televised reception usually involves an Internet plan and a cable to the internet. So the video content is transmitted via a private MPEG transport network.
What is an OTT video streaming service?
This acronym OTT means "over-the-top," which refers to media distribution as an alternative to conventional TV channels or cable networks for video streaming of online video content. Our future will include a digital future where most of our media will be streamed through the internet.
OTT technologies stream media more frequently for better and faster access for viewers to watch. An OTT service is a web-based application that lets users view their favorite films, tv content, live stream, live tv, or other premium content on video with more control. This service is accessible to any device that provides a web-enabled connection, including mobile devices, smart tv, or other video viewing devices.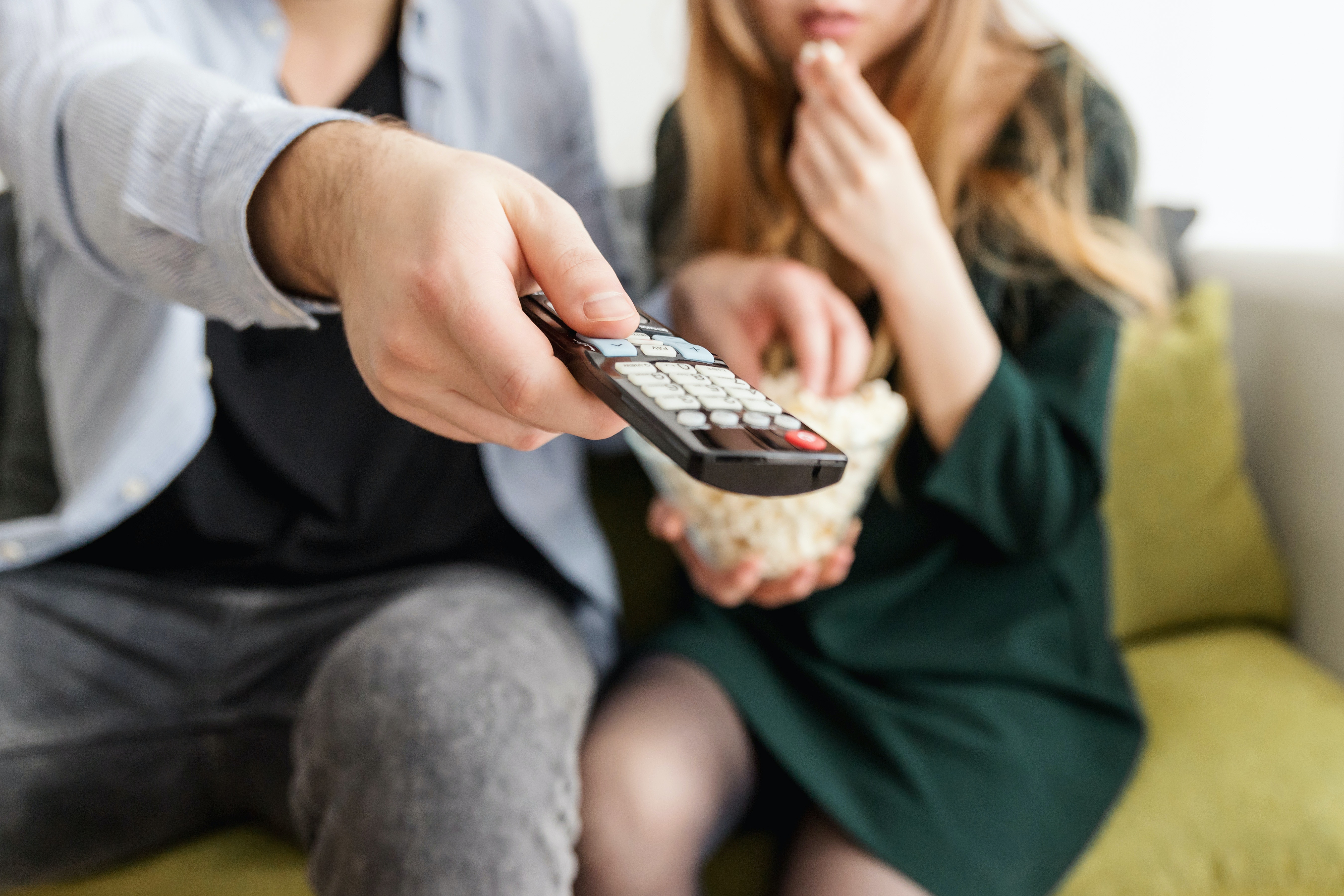 The ten best OTT streaming services of 2022
Several OTT services and streaming platforms are available. Some are niche OTT platforms, while others are more extensive offerings that aim more broadly at the consumer. Several OTT streaming service providers such as Pluto TV and Sling TV mainly have live streaming content.
Most websites offer free content or a combination of the two media forms for viewers to access. All streaming services use the internet to produce video and audio content. Here are some of the most well-known over-the-top service provider companies.
Let's take a look at some of the most well known over-the-top content providers:
Hulu – 125.8 million viewers, 8.2% growth YoY
Hulu will contribute significantly towards the continued growth of video streaming companies if they look to find cheaper streaming alternatives. This product and its favorite audience ads support tier will enable Hulu to maintain its dominance over its sister company Disney+ over the total audience for at least four years.
Hulu ranks 3rd behind the likes of Netflix and Amazon, with 97% of US adults rating it as a top in this area. A continuing release for Hulu movies and TV series will ensure steady viewing for several years.
Amazon Video – 152.6 million viewers, 4.1% growth YoY
The rising star of Amazon's video streaming service will remain at the top by being bundled with Amazon prime for many people. In 2022, viewership is predicted to reach 156 million viewers and streaming platform Amazon has become a leader in sports video streaming.
Netflix – 177.7 million viewers, 2.5% growth YoY
Netflix remains the leading video streaming platform on OTT, with 74.4% of all users tuned in 2022. The over-the-top video content provider boosted YoY viewership in 2015 than its biggest rival, YouTube.
It is expected that YoY growth will remain stable at 22% over the next two years. Netflix is now launching a new segment for entertainment that can keep its new subscribers: gaming. In recent months, Netflix has bought developer Next Game Studios to attract new players.
How did Netflix shape the OTT industry? The Netflix Effect
Netflix has become a big success story with its many successful videos and OTT services. It's a story that has caught the eye of countless other OTT providers looking to emulate the company's success.
Blockbuster is a staple for all those born before 1990. Then you went to an online shop for hours, searched for titles, and rented it out. That's what people see on the screen at home. However, if there is one thing Netflix and Blockbuster have both learned, in the over-the-top internet services game, waiting for viewers to want something before you give them access means you are already too late.
The OTT Advantage
OTT technology gives the user many options to choose from. They can access information from various devices like a smart TV, Roku device, tablets, phones, and gaming consoles. They also can use multiple distributors for specialty programming and view channels through "app switching," giving them greater control over the content they buy and view.
IPTV is private cable telecommunication with a private cable network compared to over the top, which has Internet service. This technology eliminates IP televisions' limitations as one operator setup-top box technology.
What's the outlook for the OTT industry?
If you think about viewership and who you're reaching with OTT, it's different than your typical internet access video viewership. Web video viewership typically consists of an individual on their mobile device, tablet, or laptop computer.
OTT viewership typically consists of families or partners watching streaming (over-the-top content). OTT viewership tends to be more engaged, longer, and higher-quality, where web video viewership is absorbed in quick spurts with shorter low-quality engagements.
The future of over the top subscription services is incredibly bright for many reasons:
Over The Top video is growing faster than the industry has ever seen.
Over The Top video is a more engaged and higher-quality experience.
Over The Top video is more accessible.
Over The Top video is a more personal experience.
Over The Top video is more convenient.
Over The Top video is a more targeted experience.
With this list, we can see a lot of room for growth in the future of OTT platforms.
FAQs
What are the monetization options for OTT platforms?
There is a bright future in monetization with OTT platforms, including pay-per-view video, OTT advertising, live tv-events such as sports, live streams of additional content such as interviews, and more streaming content for users to watch further exploration of advanced set-top box applications.
How do people access OTT content?
So far, users primarily access media through their internet connection on mobile devices. However, as the home Smart tv gets smarter, a move back to accessing more content through the TV will be more common.
What about expanding original content?
Original content is expected to grow, especially as what is offered continues to expand into additional content such as pay per view and new forms of streaming media services are released.
So who is watching ott platforms by demographic?
Eighty percent of millennials currently use at least one OTT service. This also means that 39% consume at least 7 hours of online video every week. As predicted, millennials continue to be the most active group in terms of OTT uptake. They account for 52% of OTT customers under the age of 35.
When it comes to older generations, consumption patterns vary depending on the age of the OTT subscriber. The older generation grew up with linear TV and still has some fondness for it, but millennials, for example, are far less inclined to sit in front of a TV screen and watch linear tv.
Posted by Steven Cohen