4 min read
OTT Advertising vs. Traditional TV Ads: What's the Difference?
OTT Advertising vs. Traditional TV
You have choices. When it comes to allocating an ad-spend budget, it's tough to know where to invest your dollars. You know video consumption is on the rise and your ads should get in front of those viewers, but where? Television advertising has been a mainstay for years, but with the current shift in viewership to online-connected devices, programmatic over-the-top (OTT) ads are dominating the media buying landscape.
How Traditional Advertising WOrks
When video ads first launched, advertisers flocked to fill the spaces between over-the-air programming. It was a 1:1 transaction. The television station or network had air time to sell, and businesses bought the spots.
Getting brand messaging out to whoever was watching was the primary goal, with the hope of sales to follow. Although this approach reaches the masses, there's a more efficient, focused, and measurable way to target consumers.
How OTT Advertising WOrks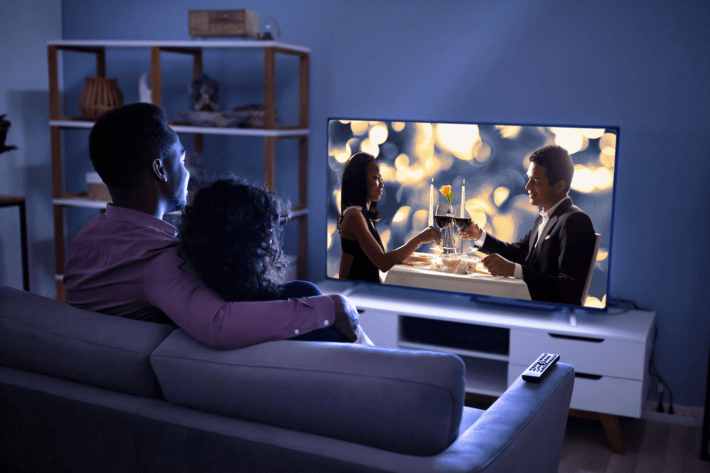 As advertising budgets shift to internet-connected devices, layers of checks and balances ensure that messaging is aired at opportune moments when your ideal consumer is watching to maximize targeted audience reach.
Thanks to data collection that yields detailed user demographics, relevant audience segments, consumer interest categories, and newer technology, ads can be placed programmatically based on real-time bidding to reach a target audience.
And did we mention all of this information is trackable? We shift our course of direction on the fly to target consumers amid behavioral changes, across all OTT-capable devices.
Benefits of Choosing OTT Advertising Over Traditional
Let's dig a little deeper into what this means for media planners, buyers, agencies, and businesses with in-house ad executives. Choosing OTT advertising means taking control of whom you target, when you spend, and knowing how your efforts perform.
OTT Targeting Capabilities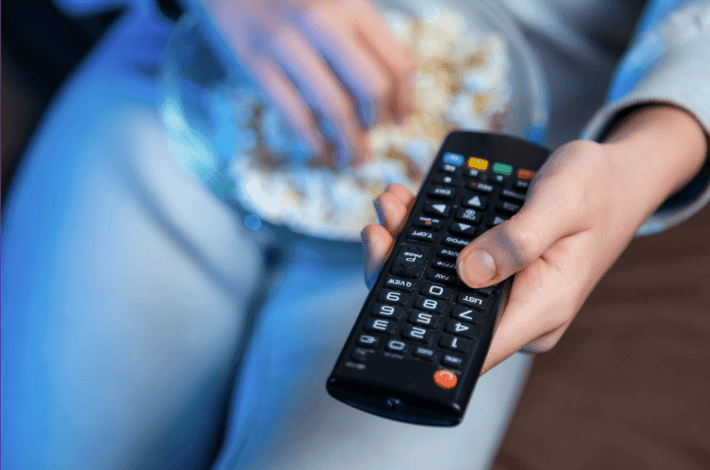 Television advertising goes out to whoever presses the TV power button. When it comes to programmatic OTT advertising, every impression you buy is directed to relevant audience segments. Instead of casting a wide net, your budget is laser-focused.
How? We listen to online cues to create a level of personalization that's unmatched by any other advertising technique. The days of targeting only by gender, location, and age are over. We can now funnel messages to viewers within a specific segment, including income bracket, zip code, education level, or ethnicity.
At Strategus, we can target special interest categories too. If you are representing a niche product or service, share your buyer personas with us and we'll send your ad messaging to real people who mirror your ideal consumer.
Tracking Capabilities
Of course, every ad campaign should have follow-through. We invest our time and talents in tracking the efficacy of each outreach so we can continually refine and improve our future services.
We measure video completion rates, analyze performance by device, watch how consumers interact with messaging, and compare ad placement performance across platforms.
After a sale or online engagement, we retrace our steps. We dig into behavioral insights and attribution tracking data to determine what made that viewer take action so we can re-create the most popular calls-to-action and touchpoints in your future campaigns.
Content Control
Finally, OTT advertising is consumer-centric. When a user logs into their favorite streaming service to watch a movie, it's intentional. They're choosing to be entertained and consume video at that moment, and are more receptive to viewing an ad before the main feature.
OTT advertising content isn't skippable. Meaning, your brand message will resonate with viewer audience profiles you worked so hard to reach, fulfilling user interests and needs, making it more of a personal experience than random television ads that may not touch on any aspect of a viewer's lifestyle.
OTT Advertising With Strategus
Showing up with a witty ad isn't good enough anymore. (Sorry, Don Draper.) It's time to hit your core audience bullseye every time with programmatic OTT advertising. Let us introduce you to our full-stack programmatic platform and data-driven audience identification services to improve your messaging. Contact Strategus today to learn more.

Posted by Strategus