10 min read
Between CTV and Linear TV, Which One Is Better?
Connected TV (CTV) audiences are progressing every year and marketing news outlets have stressed the impact of this trend. However, all of this attention may have created a perception that it is one way or the other — CTV or linear TV.
Most figures show cord-cutters and cord-nevers are growing consistently, which means CTV audiences will one day represent the majority.
For advertisers, this medium is necessary to reach viewers who are no longer watching traditional cable. Plus, the attribution capabilities of CTV and over-the-top (OTT) services outpace linear's market value.
Forecasting the near future, eMarketer estimates that the bulk of TV viewership will crossover to digital by 2024. So, we're still a couple of years away from a full CTV takeover.
Here are some things to note. Linear TV continues to hold steady with broadcast channels. Last year, of the 100 most-watched broadcasts in primetime, 61 were sports broadcasts.
Analysts have observed that cord-cutting, "appears to be from consumers who aren't self-classified as sports viewers." Additionally, there is a whole other viewership dedicated to cable news broadcasts.
When considering the total audience, most viewers are paying for a linear TV subscription and streaming, presenting a mixed marketing model in the short term.
For marketers, it's far more effective to consider a layered approach to marketing TV viewers. Targeting streaming audiences and traditional TV viewers can link the trend from linear to digital, with access to premium inventory, and retargeting abilities across multiple screens.
Integrating CTV and TV ads produces a comprehensive marketing funnel. These two mediums complement each other, letting advertisers target connected devices and households together.
Data gathered from CTV campaigns can be channeled back into audience optimization, based on new insights.
A full side-by-side comparison of CTV and traditional cable is essential to untangle the shifting landscape. Down below, a deeper dive into each will highlight the benefits of streaming accessibility, and how devices have affected television advertising.
The Advantages of CTV VS. Linear TV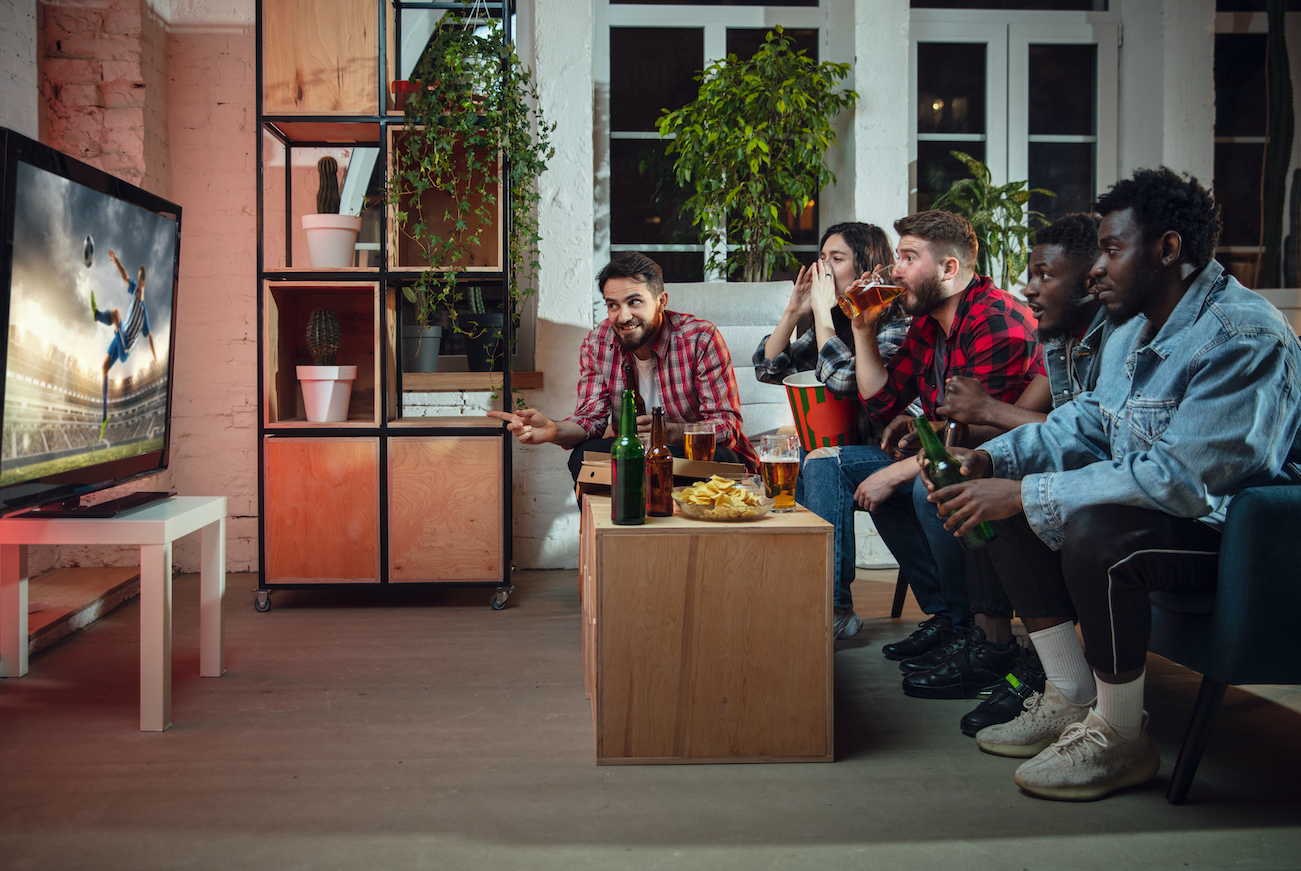 Connected TV Reaches Audiences Where They Are
Connected TV advertising reaches an entire audience that's no longer watching cable, or never will. Plus, it's among the fastest-growing segments in US digital ad spend. Here are some of the latest details:
Precise and Cost-Effective Audience Targeting
Connected TV ads narrow your market focus with contextual targeting tools. These mechanisms enhance any campaign with sophisticated methods to connect consumers and relevant advertising.
After starting with an idea of your target audience, CTV builds this demographic out. The incoming data provide clear-cut answers to who is watching and revises the original target market.
Then as the campaign runs, every online impression matters more because you're messaging a receptive viewership.
Measure Results in Real-Time
Since CTV advertising is hosted digitally, campaigns see instant results at any time. Giving full transparency between ad spend and outcome.
Measuring success varies depending on the actions you want viewers to take. If your audience is watching from laptops, mobile devices, or tablets, you could send them a QR code, promo code, or clickable link.
There's a ton of raw data across CTV & OTT platforms, with various metrics to choose from. These measurements track and synthesize the results of ad campaigns for brand awareness and online engagement.
One thing to consider is that the amount of data can be overwhelming. The insights you're looking for — mean knowing how to precisely evaluate data points over time — screening bad leads from solid ones.
Addressable TV For Reach
Linear TV gives viewers the chance to actively watch a business, product, or service and form an emotional connection.
Everything from its packaging to how it works can eventually influence purchasing options at the point of sale.
This medium also retains opportunities to target the ideal audience, by picking specific channels and air times. Since certain demographics are often aligned with certain channels, timing can produce effective ad spend. But, this all relies on guesswork.
Cord-cutting has contributed to the rise in digital streaming, but more importantly, this direction isn't going back. Here's some of the latest about TV audiences:
Broadcasts Present a Highly Targeted Audience
Generally, broadcast advertising uses radio and television to air commercials. It falls under mass marketing, scaling from national to local levels. The total cost varies depending on the time of day and channel, with premium spots remaining expensive.
Lining up demographics based on content can focalize your target market. For example, the median age of a linear television viewer is 55 years old.
Depending on the target age group, this demographic represents an easy-to-reach audience with a willingness to buy. Locating this group as they switch to digital will be crucial for advertisers right now.
Channels have a structured viewing pattern, which creates premium times. If launching a national product, then television represents a go-to tactic for brand lift.
By driving mass reach and awareness it initiates a full-funnel attribution. Though, tracking the performance of linear TV advertising is extremely limited.
Extending the Reach of Broadcast, Satellite, and Cable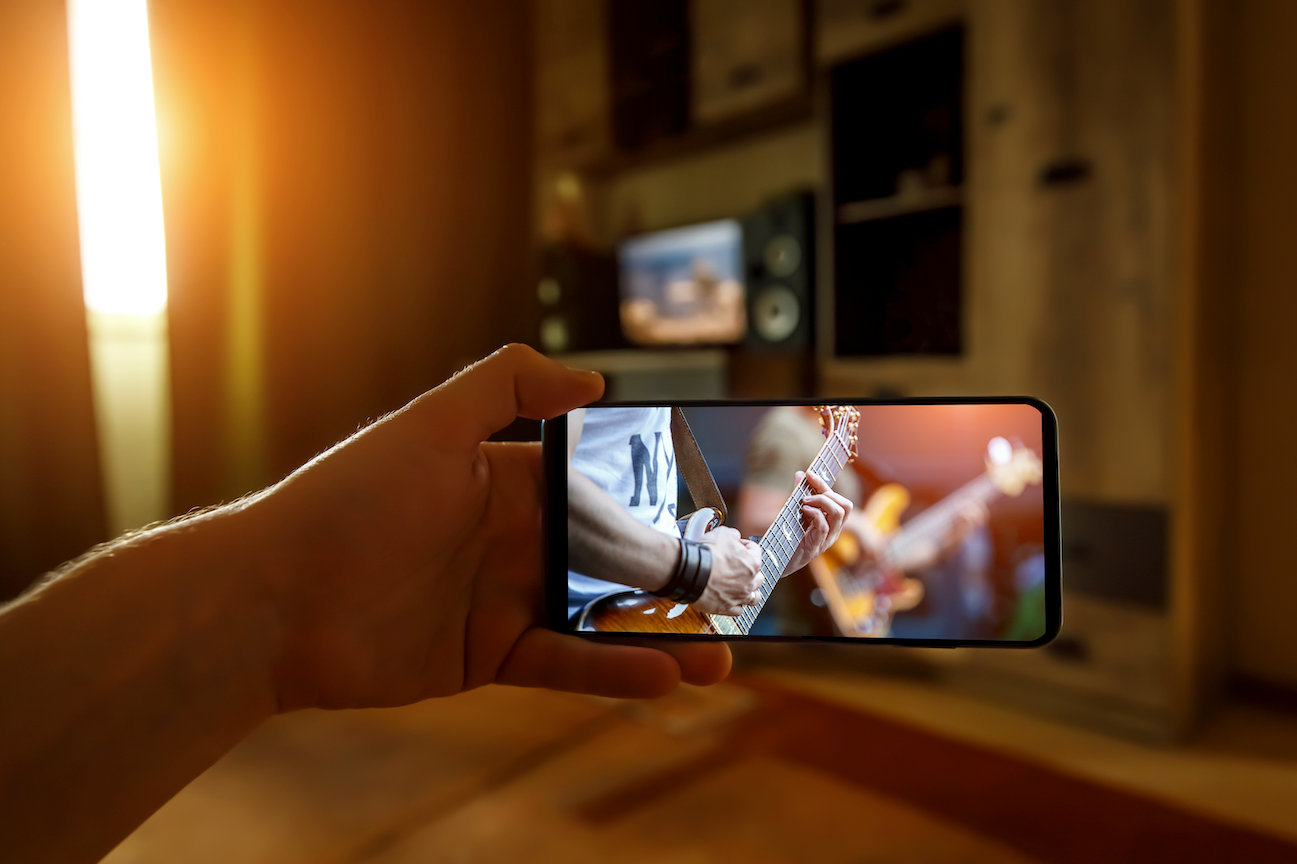 A linear TV extension (LTVE) incorporates over-the-top (OTT) devices, like Roku, into a linear TV campaign. This method enables ad exposure to cover households through linear TV and CTV/OTT.
If your brand is campaigning across broadcast, satellite, and cable television, those ads can be transferred to a CTV/OTT platform to promote incremental reach.
Better yet, this process requires minimal modification to any video content.
LTVE cut-outs wasted impressions without oversaturating households. It's a cost-effective way to simply extend a commercial's reach to new demographics within your target market.
Get the full benefit of your core audience, by using options to isolate CTV ads to viewers who haven't seen your previous message on linear channels. Ensure conversion rates by messaging audiences across mediums and gain long-term engagement.
Differences Between CTV & Linear TV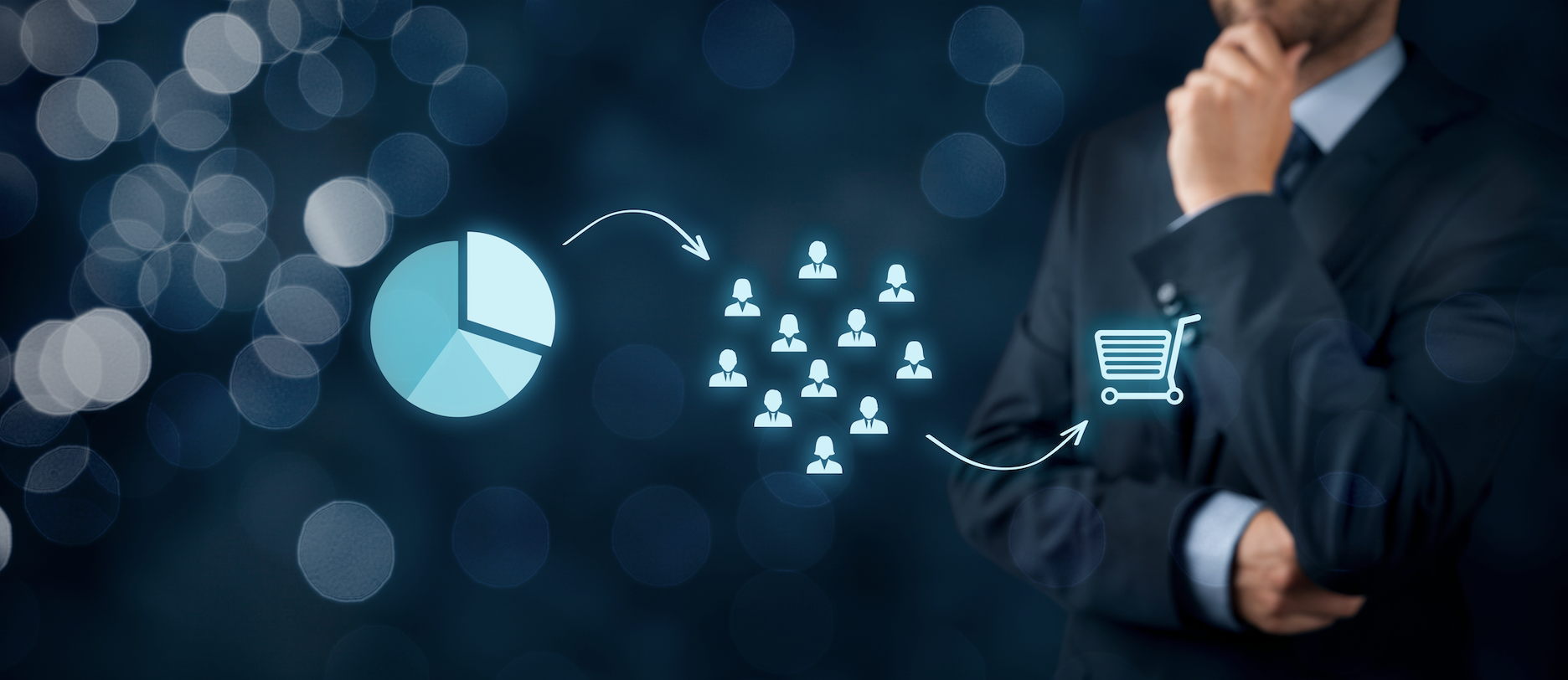 Linear advertising is the traditional approach to TV ads. It's a content-based method targeting channels and programs based on outdated segments like age, gender, and time. By and large, linear TV is a competitive environment with limited inventory and flexibility.
By comparison, CTV/OTT supports advertisements on all streaming services. Add in programmatic software and any device can be used to reach a listener and viewer.
CTV advertising collects data for precise audience identification. Whereas, information on linear TV markets takes a while to compile and only offers estimated results.
Though linear TV significantly influences brand awareness, the mass reach leads to inefficient advertising. Instead, CTV and OTT services guide campaigns based on audience analysis. By refining targeting strategies, even mass reach can be optimized.
TV Advertising Outlook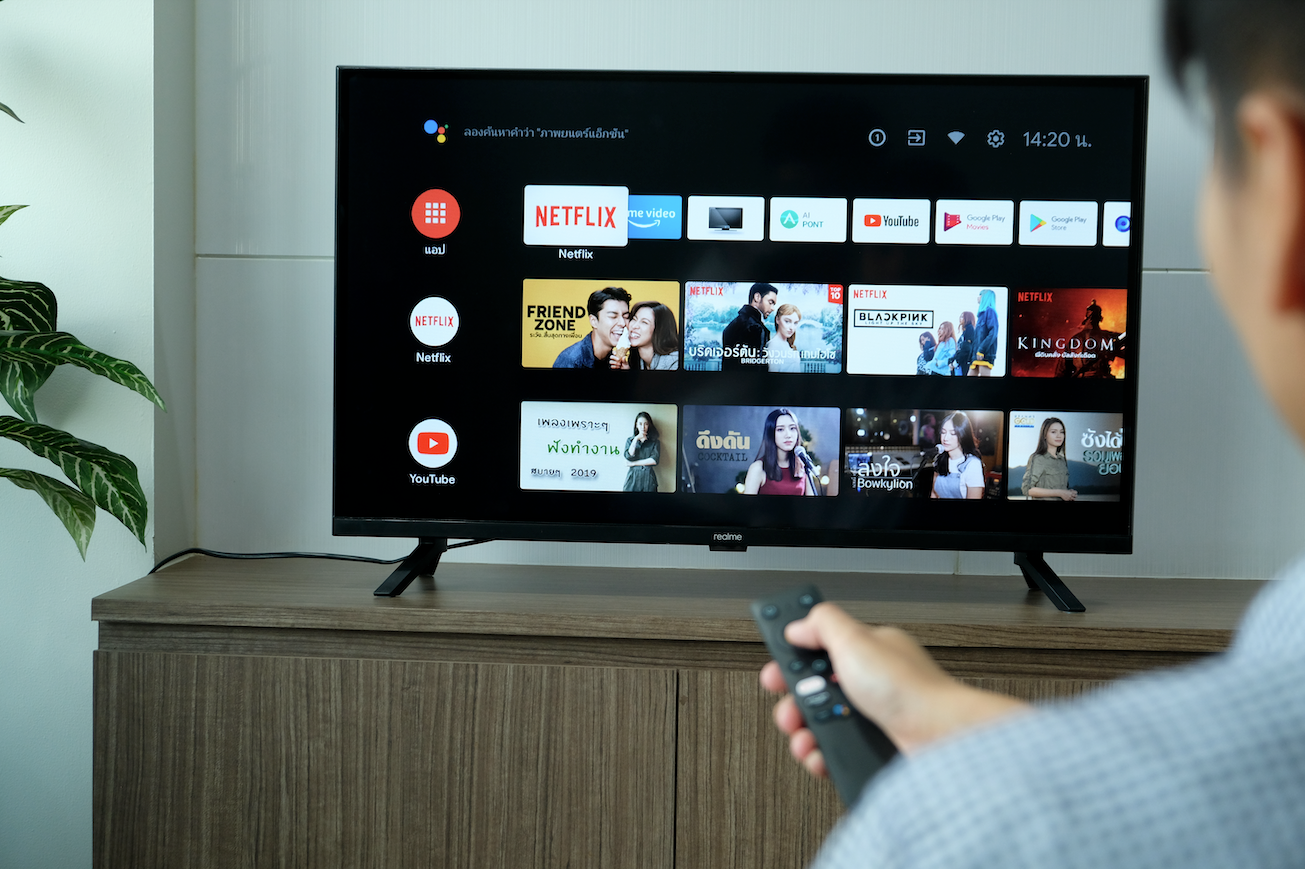 As the television landscape moves forward, both linear and connected TV are driving up costs. Since total audience numbers for linear are dropping, its value for marketers is diminishing. Moreover, 94% of US linear ad impressions were served to just 55% of TV viewers in Q1 2022.
Simply put, almost half of linear viewership only saw 6% of all linear ads in the first quarter.
On the CTV side, major verticals are increasing their focus on CTV ads. Industries like travel, automotive, consumer packaged goods, quick-service restaurants, and retail contributed more than 50% of video impression share to CTV.
Overall, the data indicates the trend of US linear TV advertising and it illustrates an industry in decline. However, one thing that's translated is the 30-second ad. This form has succeeded very well on OTT/CTV — signaling a parallel from traditional to digital television.
Key Takeaways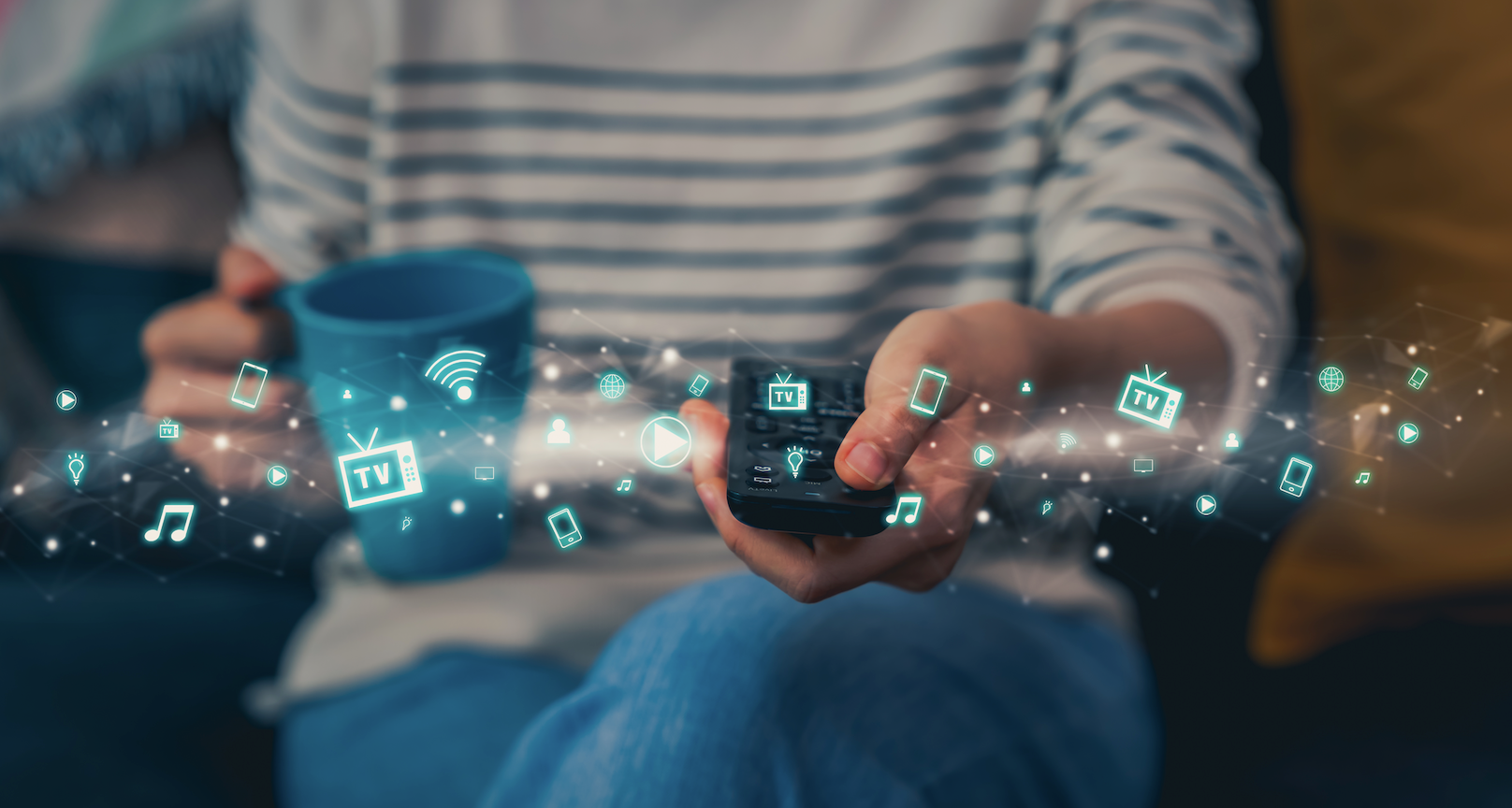 A merger of linear TV and connected TV appears to be a mixed model for buyers in the coming years. Especially when you consider the advantage of digital shopping. In 2021, local delivery, click-and-collect, and BOPIS (buy online, pick up in-store) were up 45%, 52%, and 125% respectively.
Now, brands have to consider innovative plans to address digital viewership. Audiences are drawn to simple, effective, and helpful ads. As a result, more companies will look to roll out shoppable ad features to make the path to conversion even easier on OTT/CTV.
Over-The-Top and Connected TV Advertising
Holds the opportunity to reach a booming market directly on their mobile phones, tablets, and smart TVs

Online engagement is trackable and transparent, with customizable metrics and methods to drive performance

Represents the future of television service with linear programs already shifting their resources to digital
Linear TV Advertising
Targets audiences based on channels and time — matching demographics with programming

Mass reach still exists as most consumers are paying for addressable TV in addition to their streaming services

Services like LTVE bridge the audience shift with long-term conversion rates
Most viewers are watching television across a wide range of devices and platforms. The decline of linear has transformed TV into a hybrid audience.

For an effective digital approach, linking cable and digital impressions together utilizes all the tools available in the marketers' toolkit. It's a brilliant way for advertisers to bridge the gap from CTV and OTT to traditional TV.

Our innovative solutions customize campaigns to target audiences where they are. We combine the best in data-driven techniques with ad ops expertise — delivering conversions for client-specific goals.
Contact us to see what's next in CTV advertising.
Posted by Andy Dixon